Indian Sports Centre in Qatar line up 30 sports events while gearing up for 2022 FIFA World Cup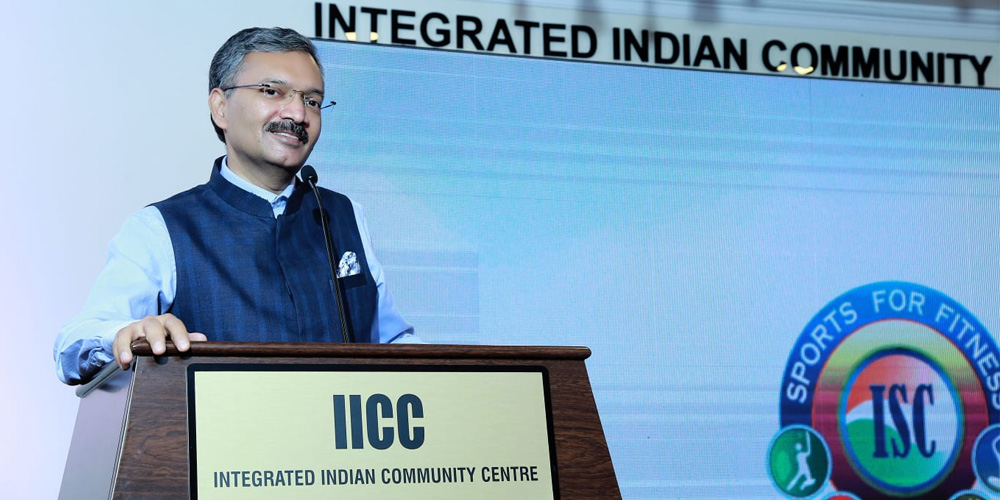 The Indian Sports Centre (ISC), an apex body under the patronage of the Indian Embassy, will host more than 30 sports events as part of the Year of Sports campaign in Qatar, it was revealed.
HE Dr. Deepak Mittal, the Indian Ambassador to Qatar, inaugurated the Indian Sports Centre's Year of Sports campaign at a ceremony recently at the IICC premises in Thumama.
The Year of the Sports campaign is to promote the message of the Fit India Movement, which aims at promoting sports activities and healthy lifestyles. Throughout the campaign, the ISC will also showcase the Indian expatriate community's support for Qatar's hosting of the 2022 FIFA World Cup.
The event witnessed the unveiling of the Year of Sports logo, in addition to the launch of the ISC's official website www.iscqatar.qa and the cutting of a ceremonial cake. Felicitation video messages from prominent Indian sports celebrities like 1983 cricket world cup wining captain Kapil Dev, and footballer IM Vijayan, were played on the screen. The event was also streamed live  via Zoom and Facebook.
Ambassador Dr. Mittal spoke of the sporting values that unite people, and the emphasis placed on sports by both India and Qatar. He commended the ISC for taking the initiative to support the Indian government's Fit India Movement through the Year of Sports campaign, and urged the expatriate community to participate in the activities wholeheartedly.
ISC President Hassan Chougule addressed the gathering, explaining the story behind the ISC's foundation, and the sporting objectives of the organization. EP Abdulrahman coordinated the event, while Sharaf P Hameed welcomed the gathering. Nisha Agrawal proposed the vote of thanks. Mr. Xavier Dhanaraj, First secretary at Embassy of India, Mr. PN Baburajan, President ICBF, Mr. Azim Abbas, President IBPC, Sponsors, Members ISC Advisory council and Presidents ISC Associate Organization also graced the occasion.
The activities lined up include: Mini Marathon, Cycling, Futsal, Volleyball, Lawn Cricket, Soccer Ball Juggling, Cricket Ball Juggling, Upper & Lower Arm Challenge, Zumba, Yoga, Meditation, Fitness Challenge, Rapid Chess, Online Sports Quiz, Swimming, Carroms, Beach Volleyball, Sevens Football, Table Tennis and more than 30 other competitions and programmes.
ISC officials Safeer Rahman, Ashique Ahmed, Ravi Shankar, Arun Kumar, Sreenivasan and Shivani Mishra, will coordinate the upcoming Year of Sports activities.