Top 10 Highest Paid Teenagers in World Football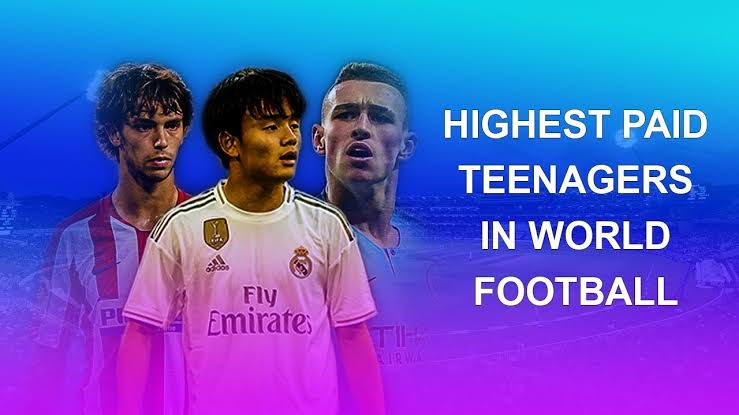 World football is not just about the highest-paid players like Cristiano Ronaldo, Lionel Messi, Neymar, et al. It is also about the next generation of teenagers who are already sporting sensations in their own right.
Have a look at top 10 highest paid teenagers in world Football
Jadon Sancho: Sancho has recently signed a contract at Borussia Dortmund at a whopping £190,000 every week. He is still not the teenager who commands the highest salary in world football. He has been given a reward for his exploits in the 2018-19 season where he created 14 goals and scored 12 goals.
Callum Hudson-Odoi: At £22,000 every week, Hudson-Odoi is one of the highest-paid teenagers in world football. He appeared 24 times for Chelsea in 2018-19, scoring 5 goals and setting up 5 more goals. With Lampard in the driver's seat now, he will be looking to get more game time on the pitch.
Reiss Nelson: £30,000 per week is what he gets and he was loaned out to Hoffenheim for the 2018-19 season after he signed a new deal at Arsenal. He managed 7 goals in 23 matches in the Bundesliga and is part of the first-team squad in Arsenal.
Phil Foden: £30,000 every week is his salary at Manchester City where coach Pep Guardiola has stated that he is clearly the most talented player that he has ever seen in his life. Foden needs more game time however to realize his true potential.
Moise Kean: At £53,000 every week, Kean is definitely one of the highest paid teenagers in football and he is targeting 7 goals this season for Everton.
Joao Felix: At £58,000 every week, Felix is finally settled at Athletico Madrid where he was transferred for a whopping £113 million.
Ryan Sessegnon: He earns £70,000 a week and has played a vital role in helping Fulham earn a place in the Premier League. Yet, Tottenham then signed him up for £25 million.
Rodrygo: Rodrygo earns £76,000 every week and Real Madrid signed him once he turned 18 for a handsome £40 million from Santos in the year 2018. He has been impressive in the pre-season phase although a hamstring injury has kept him out of first-team action for the most part till now.
Vinicius Junior: Vinicius Junior earns a huge £190,000 every week with Real Madrid and has made 36 appearances in the first season, scoring 7 goals and providing 13 assists. Vinicius, however, still remains doubtful as to cementing his place in the Real Madrid final lineup and PSG or other clubs may snap him up soon as per speculation.
Matthijs de Ligt: At a whopping £278,000 every week, he is the highest paid teenager in the football circuit globally as per reports. He was coveted by almost all large European football clubs after he shone for Ajax in the last season. However, Juventus eventually secured his services sometime earlier. He was the captain of Ajax at the age of only 19 and helped the team to victory in the League while also going till the semi-finals of the Champions League.
These are the world's highest paid teenage footballers and in the years to come, many of them are expected to rewrite history for their clubs and nations.