Here are five compelling reasons to anticipate the 2023/24 Bundesliga season, as presented by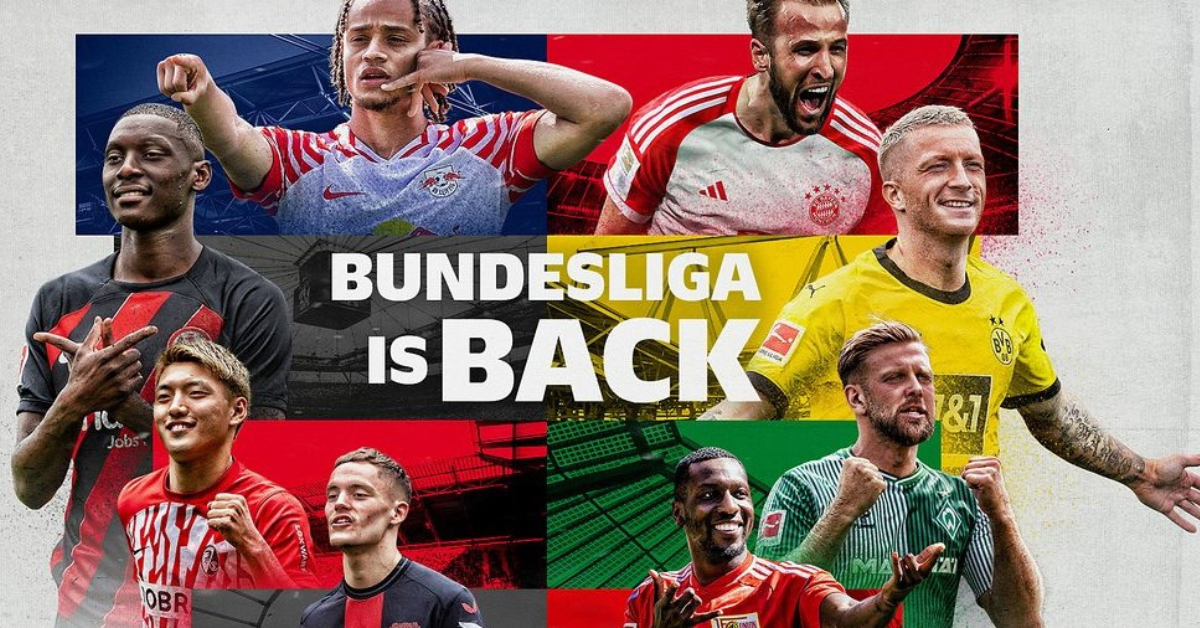 Bayern's Revamped Squad and the Impact of Kane
Following their nail-biting 11th consecutive Bundesliga title victory, Bayern Munich has fortified their ranks with fresh talent for the forthcoming season. While the likes of Raphael Guerreiro, Min-jae Kim, and Konrad Laimer bring substantial prowess, it's the arrival of the headline player, Kane, that commands attention. As England's all-time leading goal scorer, Kane is primed to fill the void left by Lewandowski, bolstering Bayern's attack and infusing excitement. With the formidable trio of Kane, Musiala, Gnabry, and Sane under tactician Tuchel's astute guidance, Bayern promises to be an irresistible spectacle in the upcoming campaign.
A Resilient Dortmund Seeking Redemption
Having narrowly missed snatching the title from Bayern's grasp, Borussia Dortmund enters the new season with heightened confidence. Terzic's squad displayed dominance, boosted by the inspiring return of Sebastien Haller. Despite Bellingham's departure, Dortmund's history of nurturing emerging talents suggests they will swiftly replenish their ranks. With newcomers Bensebaini, Nmecha, and Sabitzer joining the ranks, the intrigue surrounding Dortmund's evolution continues. Fans eagerly anticipate a continuation of their title-chasing form from the prior year.
The Dynamic Leipzig
Leipzig, guided by Marco Rose, emerges as an electrifying contender. Any notions of a transitional phase are swiftly dismissed, evident in their Supercup exhibition against Bayern Munich. The prowess of players like Dani Olmo, coupled with the contributions of fresh arrivals Simons, Openda, and Sesko, sparks anticipation for a compelling season. Olmo's standout performance underlines his ascension, and with Rose at the helm for a full season, Leipzig's quest for their first non-Bayern, Borussia Dortmund title victory in years appears within reach.
Heidenheim's Inspirational Rise
Frank Schmidt, an enduring presence at Heidenheim, orchestrates the club's remarkable ascent to the Bundesliga. The arduous journey culminated in a dramatic promotion, overshadowing Hamburg's aspirations. Heidenheim's entry into the top flight introduces another unique chapter in the Bundesliga's narrative. History illustrates both instant relegations and long-standing Bundesliga tenures for promoted clubs, exemplified by teams like Leipzig, Hoffenheim, and Union Berlin. As attention shifts to Heidenheim's debut season and their modest 15,000-capacity home ground, the intrigue surrounding their journey intensifies.
By- Sahiba Suri