India, Pakistan players engage in heated exchange during SAFF Championship Match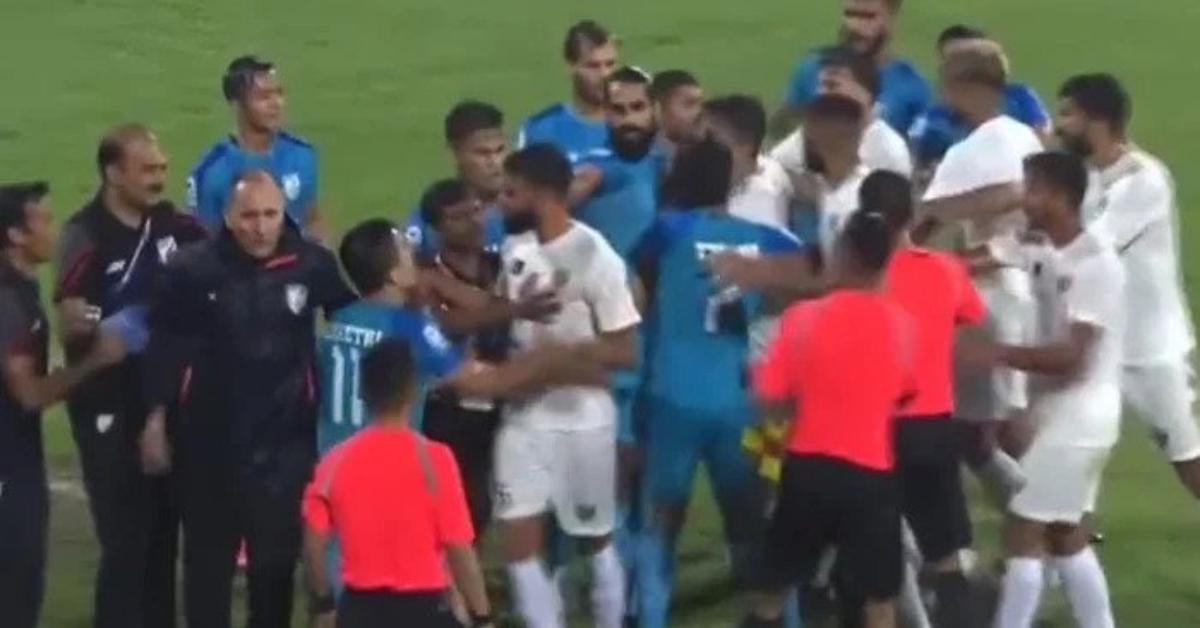 Be it in any sports, emotions always run high when India and Pakistan clash on the field. We have witnessed numerous on-field brawls between India and Pakistan players in cricket and hockey in the past but the SAFF Football Championship match also saw the players of both the teams getting involved in heated exchange.
Things got heated towards the end of the first half when Indian head coach Igor Stimac interfered and stopped a Pakistani player Abdullah Iqbal's throw in. It prompted the opposition players into scuffle before referees stepped in to douse the fire.
But Stimac's act did not go well with the match referee as he was given the red card at the Sree Kanteerava Stadium in Bengaluru on Wednesday.
Stimac could not stand on the sideline for the rest of the match, with former India defending Mahesh Gawli doing the duty on the touchline.
A few players from India and Pakistan teams too were flashed yellow cards for intervening unnecessarily in the episode.
The first half of the match was filled with thrilling action, with India demonstrating clear dominance over their opponents. Skipper Chhetri emerged as the standout player of the match thus far, showcasing his exceptional skill by scoring two magnificent goals.
Chhetri completed a hat-trick by successfully converting another penalty kick in the second half as India romped to 4-0 victory in their tournament opener.
Source: Times of India