Harry Kane's seamless integration into Bayern Munich's tactical setup is evident from his recent performance.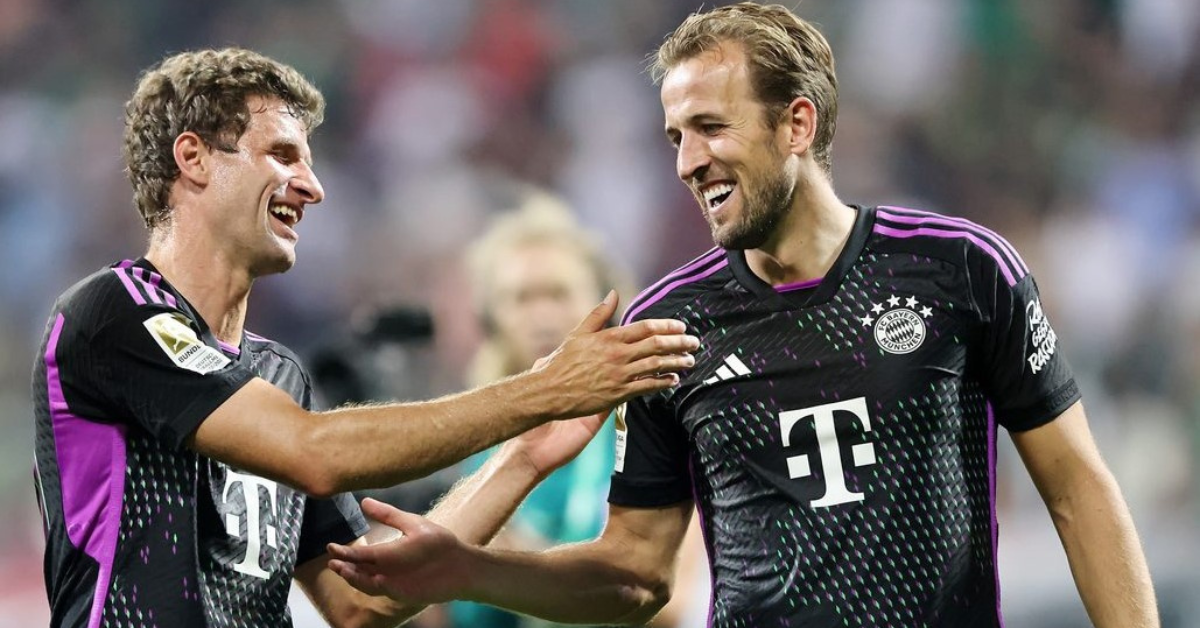 . Making his Bundesliga debut against Werder Bremen, Kane's impact was immediate as he contributed a goal and an assist.
Having recently become Bayern's record signing following his move from Tottenham Hotspur, Kane encountered a setback in his competitive debut as RB Leipzig defeated Bayern 3-0 in the Supercup. However, his second outing proved his worth. While Kane started as a substitute in the previous match due to his early arrival in Munich, he was given a starting role against Bremen. Any doubts or reservations were swiftly dispelled by his outstanding display in a convincing 4-0 victory.
Kane played a pivotal role at the Weser Stadion. He facilitated the opening goal by skillfully assisting Leroy Sane in the fourth minute. Furthermore, he found the back of the net himself in the 74th minute, capitalizing on Alphonso Davies' pass and outwitting Jiri Pavlenka.
The England captain received a well-deserved standing ovation when he made way for Mathys Tel with six minutes remaining. Although Kane's Bundesliga career is in its early stages, his impressive goal involvement rate of one every 42 minutes is a promising indicator of his impact in the German top-flight.
Joshua Kimmich, who led the team in the absence of Manuel Neuer, highlighted Kane's multifaceted contribution to the team's gameplay. Kimmich noted that Kane's abilities extend beyond scoring goals – he has the finesse to set up opportunities for his teammates as well. This dynamic quality was evident in Kane's role in Leroy Sane's goal. Kimmich emphasized that Kane's presence will create more space for the other attacking players, as opponents will naturally focus on him due to his exceptional skillset. Overall, Kimmich expressed optimism about the positive influence Kane will have on the team.
Kane's arrival effectively fills a gap in Bayern's attack that emerged after Robert Lewandowski departed for Barcelona a year ago. While Eric Maxim Choupo-Moting commendably filled the position last season with 10 goals and two assists in the Bundesliga, Kane's impact is expected to match Lewandowski's prolific goal-scoring record.
While Kane's 42-minute goal involvement rate in the early stages of his Bayern career might be influenced by statistical variance, his track record at Tottenham provides additional reassurance. With 213 Premier League goals and 50 assists since his Spurs debut in 2012, Kane boasts an impressive contribution rate of 102 minutes per goal. Comparing this to Lewandowski's statistics is pertinent, as Bayern consistently secured Bundesliga titles during Lewandowski's tenure while Tottenham's league finishes varied from fifth to seventh in the corresponding period.
By- Sahiba Suri