"Harry Kane Aims for Glory: Bayern Munich Unveiling Reveals Hunger for Titles"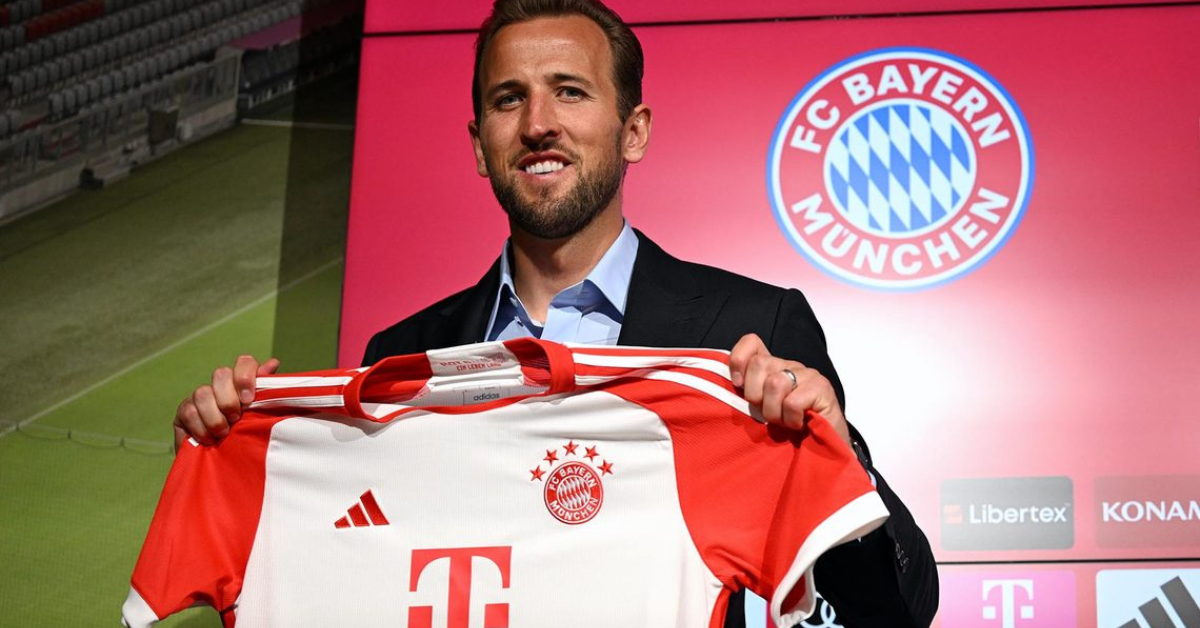 In a momentous unveiling at Bayern Munich, Harry Kane has expressed his burning desire to conquer new heights in his career, chasing trophies and playing at the highest echelons of European football. The English striker, freshly transferred from Tottenham Hotspur, addressed the media for the first time as a Bayern player, highlighting his aspirations and reasons behind his switch.
With a spotlight on achieving greatness in the UEFA Champions League, Kane emphasized, "I've always wanted to push my limits and improve, and see how far that can take me. Ultimately, I wanted to be playing at the highest level, to be playing in the Champions League, fighting for titles every year. Coming to Bayern, one of the biggest clubs in the world, gives me that opportunity."
As the Bundesliga season kickstarts, Bayern Munich, the defending champions, will take the field against Werder Bremen. While last season's victory marked their 11th consecutive title, Kane remains aware of the competitive landscape: "As you saw yesterday with Leipzig, there are some great teams in this league and it is going to be a real challenge. I know people expect Bayern to win the league every year, but I think teams are improving and it is getting tougher."
Kane's integration into the Bayern squad began with the DFB Supercup match against RB Leipzig, where he received an enthusiastic welcome from the Allianz Arena crowd. Despite the defeat, Kane remains upbeat about the journey ahead: "It's been an incredible experience so far…Thank you to the fans, hopefully I can give them some reasons to cheer over the season."
Joining a team of remarkable talent, Kane praised Thomas Müller's leadership qualities, expressing his eagerness to complement the veteran player's skills on the field. Kane also acknowledged the role of coach Thomas Tuchel in his decision to join Bayern Munich: "Thomas was a big part of me coming here. I really enjoyed his energy, and the vision he had for both me and the team moving forward." With Kane's hunger for titles and Bayern's pursuit of excellence, their partnership promises to be an exciting chapter in football history.
By – Sahiba Suri