Graham Potter: Managing Chelsea is The Hardest Job in Football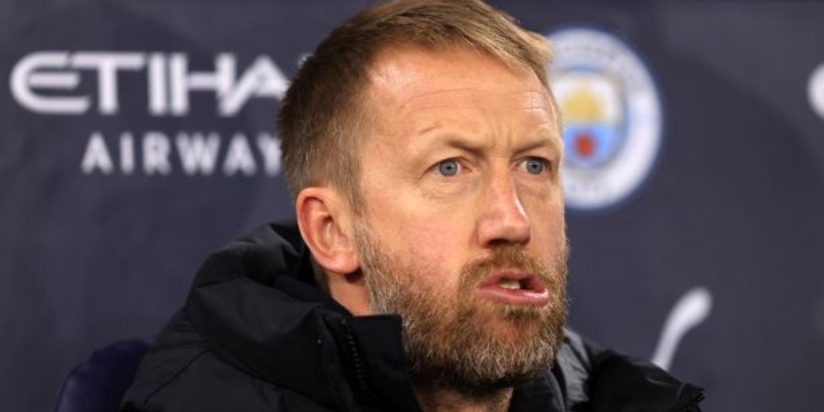 Chelsea manager Graham Potter has described running the team as "probably the hardest job in football", but said he is not looking for sympathy as he tries to salvage their season amid an injury crisis and after a summer of radical change across all areas of the club.
Potter said expectations have remained high at Stamford Bridge despite a change in ownership in May, when a consortium headed by Todd Boehly completed a 4.25 billion pound ($5.17 billion) takeover and restructured the club.
Chelsea have dropped to 10th in the Premier League after winning only one of their last eight games, and have also been knocked out of both the FA Cup and League Cup, with last year's expensive transfer intake largely struggling to make an impact.
"It is a challenge, stimulating and ridiculously hard. I think it is probably the hardest job in football because of that leadership change and the expectations because of, rightly, where people see Chelsea," Potter said before Chelsea's trip to Fulham on Thursday.
"The reality of where the club is in terms of establishing itself as a well-run football club that functions well in a really competitive environment, maybe we're not there yet.
"I obviously didn't think we'd lose 10 first-team players (to injury)… I also acknowledge that I am the head coach and when we lose I'm to blame."
Chelsea supporters sang the name of former owner Roman Abramovich, who oversaw unprecedented success over nearly two decades in control, and Potter's predecessor Thomas Tuchel during Sunday's 4-0 defeat at Manchester City.
"I'm not after pity, I'm really grateful and privileged to be here," Potter said. "This club was run a certain way for 20 years and run really well. I have a lot of respect for the previous ownership and what they achieved.
"We have to build things up again… This is a new era, a new chapter. We're going through some pain, it's difficult at the moment. I understand the frustration and appreciate the support." ($1=0.82 pounds)
Soource:- The Indian Express