Gareth Bale: "I deserved Puskas more than Salah"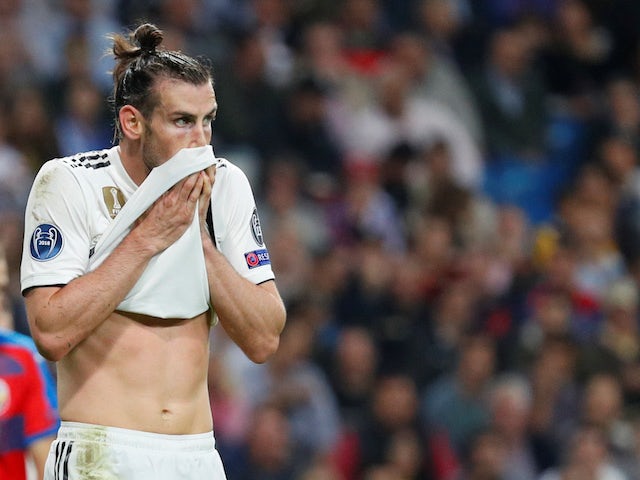 Real Madrid forward Gareth Bale believes that he would have been a more deserving winner of this year's FIFA's Puskas goal of the year award than actual claimant Mo Salah. Bale believes his overhead kick in the 2018 Champions League final should have secured the award, rather than the Egyptian's strike against Everton in the December 2017 Merseyside derby.
On winning the FourFourTwo magazine's goal of the year award, Bale said that Salah's victory had "diminished" the status of the Puskas award. "Yeah, I was surprised by that, to be honest," the Wales international said. "What can you say? It makes the award look a little diminished, although it was obviously a great goal by Salah." Bale denied there had been any good fortune involved in his goal against Liverpool, when he acrobatically met Marcelo's cross and powered the ball past goalkeeper Loris Karius.
"It was instinctive," Bale said. "I got my body positioned correctly, got my footwork right, and caught it perfectly. When you catch the ball perfectly, you know it's on target. You just have to hope the keeper doesn't make an unbelievable save. So, as soon as I hit it, I knew it had a chance of going in." The Welshman exclaimed.
The former Tottenham player accepted it was the best goal of his career to date, especially considering the setting. "I think you'd have to say that. There haven't been too many like that! I did love the one in the Copa Del Rey final against Barcelona, but as this one was on such a big stage, the Champions League final and technically it was the winner, I'd have to say that it's the best."
Bale also missed out on the award for best goal in last season's Champions League, with his former Madrid teammate Cristiano Ronaldo's similar bicycle kick against Juventus in the quarterfinals chosen by UEFA.