French Host Martin Solveig Creates Major Controversy At FIFA Ballon d'Or With Outrageous Question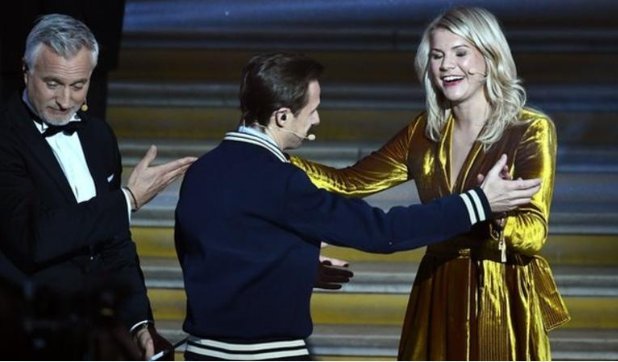 Just when things were finally looking good at the Ballon d'Or presentation ceremony, with France Football taking a step to recognize and appreciate women footballers too, a new controversy has now popped up. While awarding the first-ever award for the best women's footballer, a silly question was asked by French host Martin Solveig, which made everyone's eyes pop out and started a row on social media. A night that was supposed to be a classy affair, created a major talking point with regards to the incident that happened.
The host of the ceremony asked winner Ada Hegerberg, if she knew how to "Twerk", which just surprised the audience present at the event. Though the point was deflected by the female footballer, who said "No", social media didn't let it go unnoticed.
Not that he might have meant to offend her in any way and most of the times these questions are pre-planned or scripted, but it didn't make sense. Why ask a woman footballer, who is receiving such a prestigious award, a question that has nothing to do with her profession.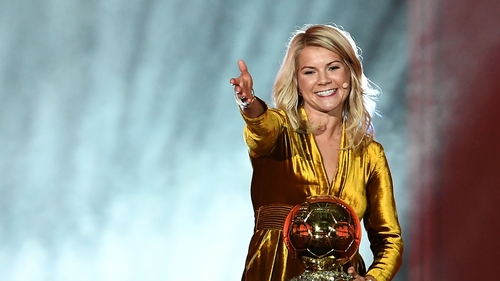 The Ballon d'Or has already been losing its credibility in recent times (according to what some fans feel), with a lot of rumours going around and fans not being happy with some of the decisions made being unfair. This would have just added to the whole situation and luckily things didn't get out of hand.
Though, Solveig later apologized and defended himself at the event and on social media, the damage was already done. Top players like Mbappe who were sitting in the audience were clearly surprised and some even shocked and it took the whole attention of the night away from the main focus of the event.
Eventually, the crowd did settle down once again and turn their attention to the main matter in hand, but the incident did leave a lasting mark. It was all over the news and fans watching couldn't help but comment their opinion on the whole situation.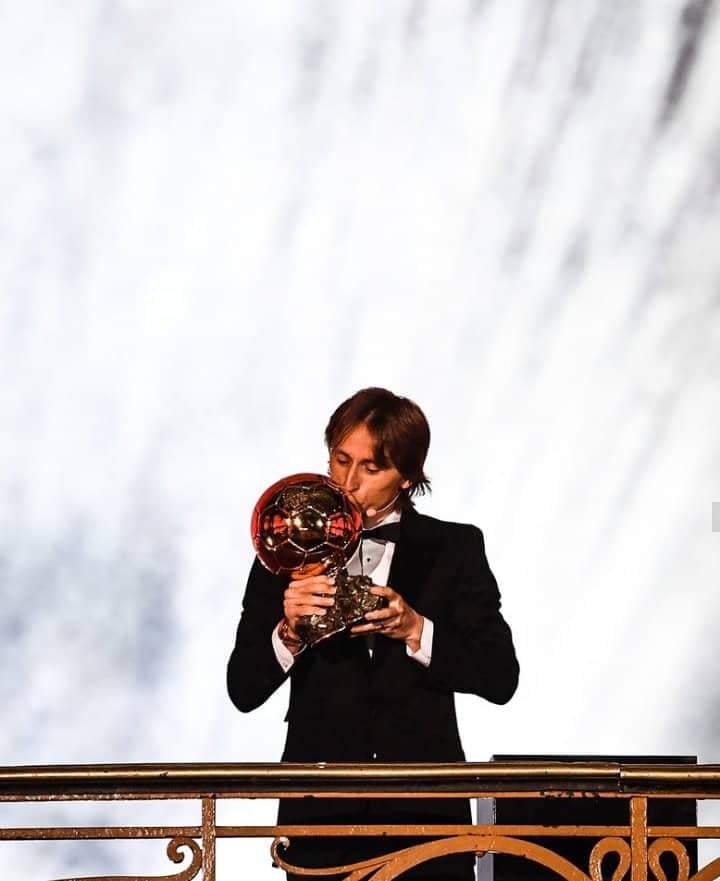 Further moving on, this time it was neither Messi or Ronaldo who won the prestigious prize. It was Croatia's and Real Madrid's very own Luka Modric did win the men's prize on the night, social media had other plans in terms of responding to the whole thing.
Hopefully, this does not harm the event in the long run and is forgotten in the right spirit of things, though the "Feminists" will surely not let it slide easily.
A small advice to Football France, "Next Time Choose A Better And More Sensible Host?"