France is set to play against Argentina in the final match of the FIFA World Cup 2022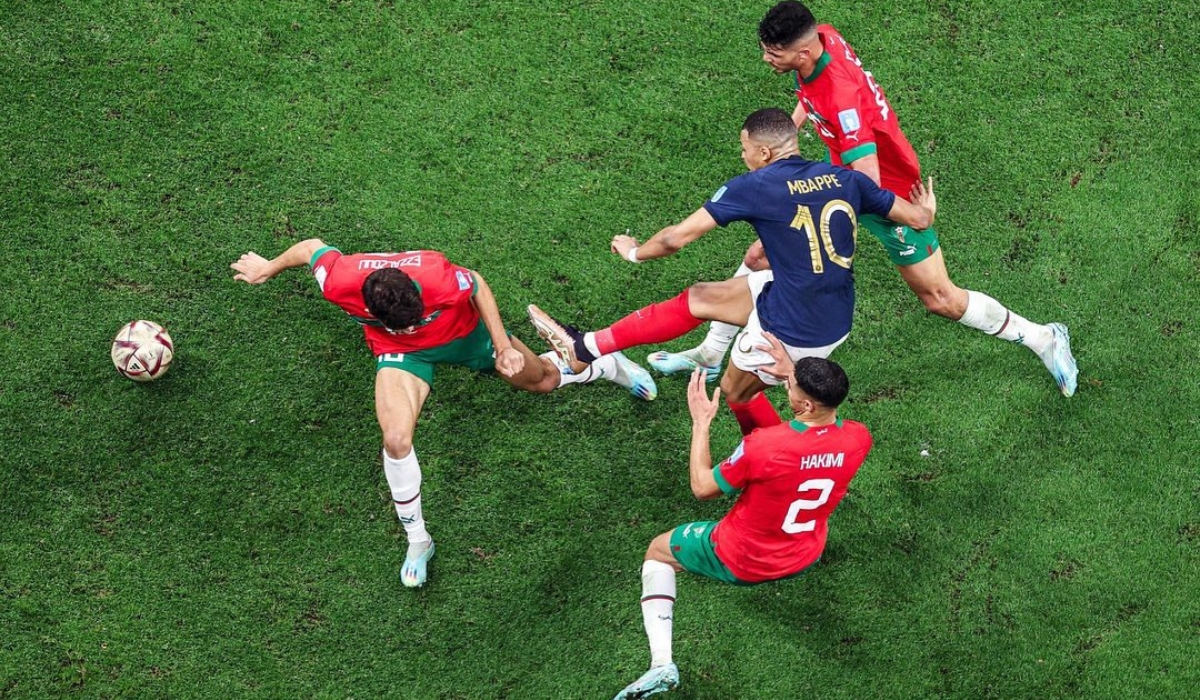 France took an early lead through Theo Hernandez, before substitute Randal Kolo Muani secured a 2-0 victory over an outstanding Morocco at Al Bayt Stadium, sending Les Blues to the World Cup final.
Morocco stood out and caused some trouble in the French area near the end of the 1st half and the start of the 2nd. However, a late second goal from substitute Randal Kolo Muani, following brilliant work from Kylian Mbappe, determined their win.
The score line suggested that France would easily defeat Morocco, but that would be a poor interpretation of the game. They took an early lead and added a late second thanks to Mbappe's brilliance. And yet Morocco were arguably the better team for the whole tournament.
Morocco made the defending champions nervous in their new role. Which forced them to grip the ball higher up the field as they were inches away from equalizing.
France eventually won the game in intense moments, as they always seem to do. Mbappe will get the credit, but Deschamps' best player was Griezmann in midfield.
France remained on topic to become the 1st team to preserve the world title since Brazil in 1962, and will now face Argentina in the final.