France defeats Poland 3-1 and qualifies to the quarterfinals for FIFA 2022.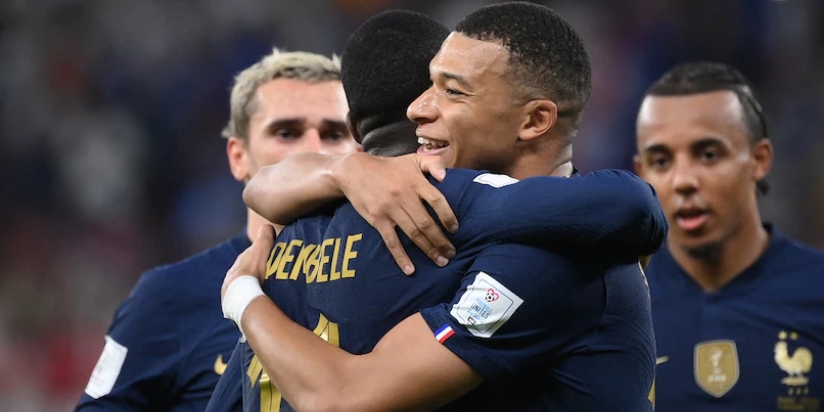 On Sunday, December 4, France defeated Poland 3-1 in the FIFA 2022 World Cup round of 16 match that broke all previous records. Olivier Giroud eventually gave Les Bleus the lead.
In the process, Giroud passed Thierry Henry, who had 51 goals to his credit, to become France's all-time leading scorer.
Kylian Mbappe scored his fourth goal of the competition to extend France's lead early in the second half. Mbappe made it 2-0 for France with an outstanding goal in the top corner.
However, until just before halftime, when Mbappe threw a pinpoint pass to Giroud, who smashed it past a diving Wojciech Szczesny to score his 52nd goal for Les Bleus, France was unable to break through a resilient Poland defense.
After the break, the hosts France kept up the pressure, and Giroud nearly added a second goal when he glanced Jules Kounde's cross just past the near post.
In contrast, Mbappe scored in the 74th minute with a rocket from just inside the penalty area that found the top corner. Poland managed to save some face with a last-second penalty from Robert Lewandowski, but France advanced to the quarterfinals.