FIFA World Cup Qatar 2022 – Asian Qualifiers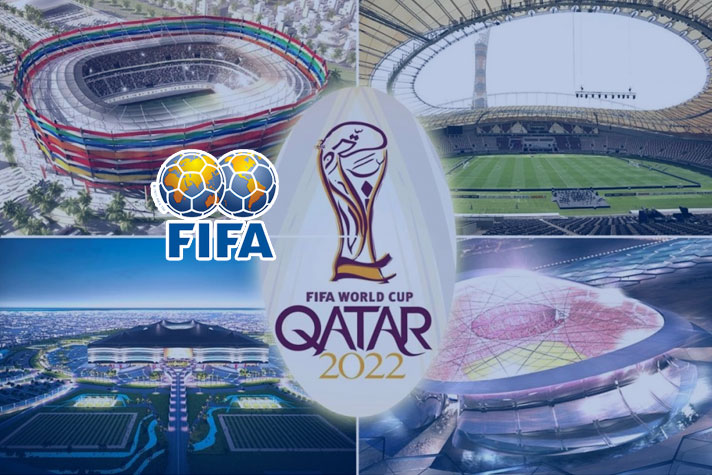 The Indian men's football team has been put in a group alongside the host of FIFA 2022 World Cup, Qatar and Oman in Group E for the second round of the FIFA World Cup 2022 Asian Qualifiers and the 2023 AFC Asian Cup. The draw ceremony was held on 17th July at the AFC House in Kuala Lumpur. Besides Qatar and Oman, India will also play Bangladesh and Afghanistan, both its neighbors, in Group E. India will begin its campaign at home against Oman on September 5. Another match against Qatar is to follow on September 10. The final match will take place on June 9, 2020.
As far as FIFA World Cup 2022 Asian qualifiers are concerned, eight groups have been formed, with 40 Asian nations. There will be five teams each. A total of 12 teams, the 8 group winners and the 4 best runners-up, will then proceed to the final round for qualifying for the 2022 World Cup and the 2023 Asian Cup, following the second round of 2022 FIFA World Cup qualifiers. If the Indian football team finishes in the second position in group E, it will secure its place in the final round of qualifying. Qatar, which is leading group E, has already claimed its standing in the 2022 World Cup as the host. The 12 teams of FIFA World Cup Qatar Asian qualifiers that advance will then be put into slots of two groups comprising 6 teams each. This grouping will be done in a double round-robin format. The four best teams in the final round of qualifying will then secure a spot at the World Cup, while a fifth team will have to be moved to the intercontinental play-offs.
Group A: China, Syria, Philippines, Maldives, Guam.
Group B: Australia, Jordan, Chinese Taipei, Kuwait and Nepal.
Group C: Iran, Iraq, Bahrain, Hong Kong, Cambodia
Group D: Saudi Arabia, Uzbekistan, Palestine, Yemen, Singapore
Group E: Bangladesh, Oman, India, Afghanistan, Qatar
Group F: Japan, Kyrgyz Republic, Tajikistan, Myanmar, Mongolia
Group G: UAE, Vietnam, Thailand, Malaysia, Indonesia
Group H: South Korea, Lebanon, DPR Korea, Turkmenistan, Sri Lanka
Qatar being the host nation for the 2022 FIFA World Cup, will acquire automatic qualification and will not participate in the third round. Consequently, if India finishes second behind Qatar in Group E, they will go on to round 3 of the qualifiers as group winners.