Croatia Makes It to The Semi-Finals of FIFA 2022 After Beating Brazil 1-1 with 4-2 Penalties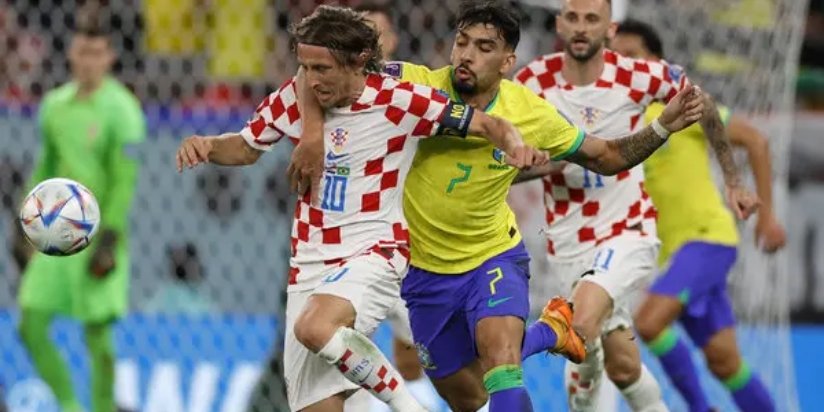 However, instead of defending their advantage, they went in search of a second. As a result, they were penalized when Bruno Petkovic, a replacement for Croatia, scored an equalizer with his left foot 3 minutes into extra time, breaking Brazilian hearts.
After 13 minutes, Ivan Perisic could only mess up a whipping Mario Pasalic cross past Alisson's goalpost, giving Croatia the opportunity of the half.
The Brazilians had a much stronger start to the second half and came near once more in the 66th minute when Lucas Paqueta was stopped by Livakovic. However they have now lost four of their previous five World Cup quarterfinal matches, all to European opponents.
After a VAR review, claims for a foul by defender Josip Juranovic were rejected before Richarlison put Neymar through in the 55th minute, but Livakovic stopped his close-range attempt.
The Croatia keeper stopped Neymar again in the 76th minute, and by that time had more saves in the match (7), than his Brazil counterpart, Alisson, had in the entire tournament (5).
Brazil seized a 1-0 lead with some extra-time solo wizardry from Neymar after a scoreless first 90 minutes. He started the move from beyond the box, using two one-two passes in quick succession to confuse the Croatian defense. Then rounded the goalkeeper to tie Brazilian legend Pele's record of 77 goals across all competitions.
But tenacious Croatia wouldn't give up, and Bruno Petkovic's goal in the 117th minute gave them an equalizer.
After Livakovic stopped Rodrygo's spot-kick and Marquinos hit the post, they won the shootout, leaving Neymar and his teammates inconsolable.
Croatia, which was aiming for their first world championship, scored 4 penalties, converted by Nikola Vlasic, Lovro Majer, Luka Modric, and Mislav Orsic.
They will now be playing against Argentina in the Semifinals of this FIFA 2022 World Cup.