Argentine Farmer Grows 124-Acre Image of Lionel Messi to Celebrate World Cup Triumph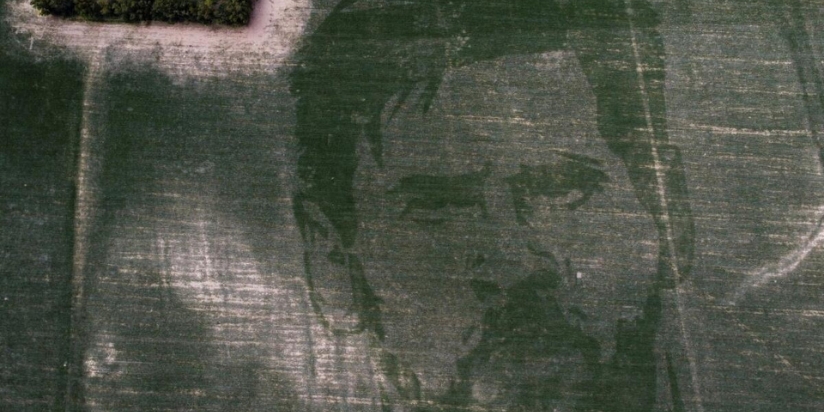 In a distinct way of celebrating country's FIFA World Cup win, an Argentine farmer has grown a 124-acre image of Lionel Messi who took the team to historic win over France in last month's world cup in Qatar.
The field in Los Condores in central Cordoba province was sown using an algorithm that calculated where seeds would need to be planted so that when the corn grew it created a huge visual image of Messi's bearded visage, news agency Reuters reported.
The soccer-mad South American country is a major agricultural producer, the third largest global exporter of corn. Farming is its main export driver, though football may be its top claim to fame.
The Sportbible reported that farmer Maximiliano Spinazze decided to grow an image of Messi by planting a specially designed cornfield. Spinazze used an algorithm which calculated where seeds would need to be planted in his field in Los Condores, which is in the central Cordoba province of Argentina. As a result, a huge picture of Messi's face appeared and it is reportedly visible from space.
Sportbible also quoted Spinazze as saying, "Now they are world champions, I am delighted this can be expressed by planting the crop."
While Carlos Faricelli, the farming engineer who designed the coding for the machines sowing the seeds that made Messi's face appear on the field explained the procedure also explained, "I had the idea to make a code that goes in the seeders with Messi's face as a tribute."
"Using geocoding tools, the machinery knows how much seed per square meter it has to put in certain places to create the contrast for different parts of Messi's face," he added.
"So when this corn grows and an aerial shot is taken, where the plants are closer together and the ground is less visible, a more intense green contrasts with where there are fewer plants, and then this kind of agriculture art is created."
Source:- The Indian Express