Felliani praises Mourinho: I give everything for him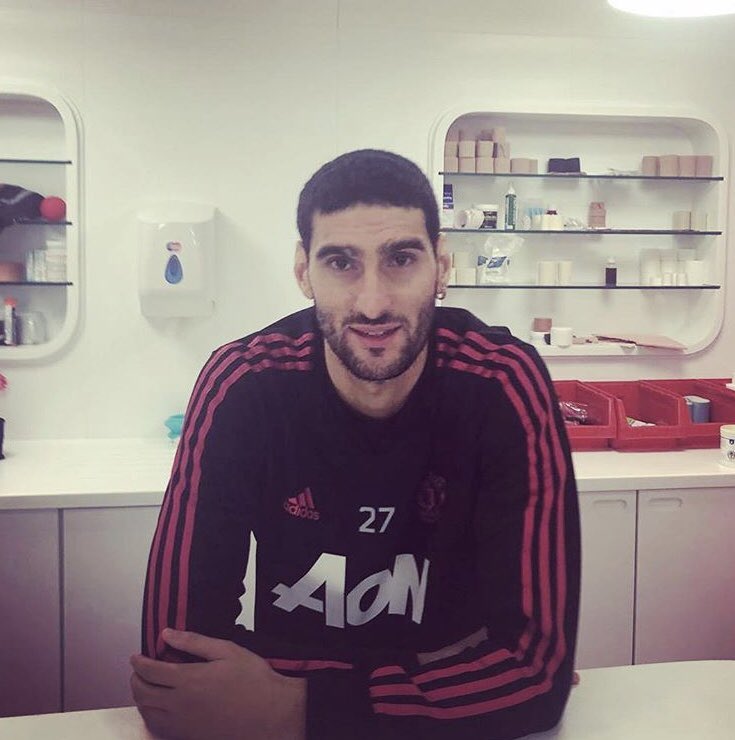 Manchester United midfielder, Marouane Fellaini netted late on Tuesday night in Champions League to give the Red Devils the desired win which saw them qualify for Round of 16 with one match at hand. After mostly dominating the game but being betrayed by a blunt edge up front, Fellaini shot home in the 91st minute, despite the ball appearing to come off his hand as he swiveled to strike it.
After the match, the match winner was tagged on which he said: "It was the right moment to score a goal. The spirit was good. We played positive, and that was most important. For me it was not handball, I controlled the ball if it touched my hand it was not on purpose. It's good for confidence to qualify. Next is Southampton and we have to be ready." Fellaini has scored nine injury time winners for Manchester United making him the highest count in United's present squad.
Later on United's website, he elaborated, "I always try to give everything for the team whether I start or don't start. The manager has given me a lot of confidence. He trusts me. That is important for a player and I try to give it back and repay him on the pitch. I give everything for him, I feel comfortable, and I am happy with him." Fellaini also commented about a positive attitude in playing Champions League and added that United travel to Valencia with no pressure rather playing a natural game.
Fellaini's injury-time winner saw Jose Mourinho celebrate by kicking a player's water rack before smashing another one on the sidelines. This move created quite a controversy, but Mourinho explained his celebration in the post-match conference as "a sign of frustration."