FC Goa's Spanish contingent arrive in Goa for Indian Super League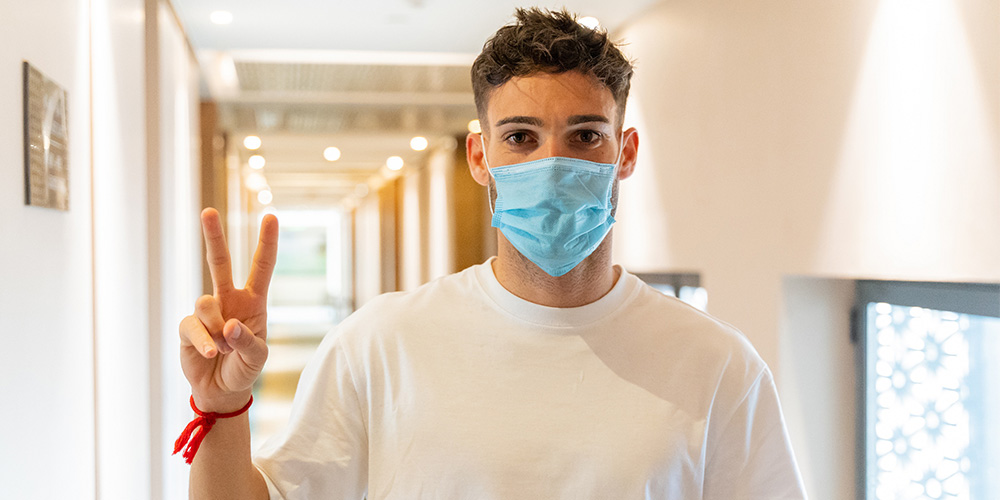 The new season of the ISL is well and truly upon us and this week saw the arrival of FC Goa's Spanish contingent. Head Coach Juan Ferrando was accompanied by Strength and Conditioning Coach Javier Gonzalez along with 5 players – Edu Bedia, Igor Angulo, Jorge Ortiz, Ivan Gonzalez and Alberto Noguera.
The Spaniards will now head into a 14-day quarantine as per protocols. The Indian contingent will meanwhile continue to practice under the watchful eyes of Assistant Coach Clifford Miranda with Juan Ferrando taking note of everything remotely via recordings of the sessions till 14th October, before they enter a 7 day quarantine The entire squad will be in action for the first time by the third week of October.
Ferrando is looking forward to finally interacting with the players on a personal level once the quarantine period is over and is delighted at having landed in India – nearly 6 months after his appointment.
"I'm very excited and happy because we are here now. All these days, I have had to interact with the coaching and medical staff on video calls. I am now eager to meet them along with the players face to face," exclaimed the new FC Goa head coach.
"To be honest, I would have loved to be here even earlier to get a feel of the place, but the circumstances as we all know, were not conducive to that. To be in the office with the coaches and work on the pitch – these are the things I love to do. And finally, I'm an inch closer to doing so. Instead of looking back and looking at the challenges, I would rather look forward to the season ahead of us. We have to factor everything in and make the best out of it."
The season will be unlike any ever season in Indian football, let alone the Indian Super League. With the pandemic raging on, the players will remain isolated whilst the stands will be bereft of fans.
However, with the safety of everyone on the top of the list in terms of priorities, the protocols demand stringent checks all over.
"It will surely be very difficult for everyone this season, but that is the same for everyone," added Ferrando. "We are living in isolation. We'll be together for 7 months in the same hotel. A number of players will have to spend time away from their families and homes.
It will be a task, no doubt, but this year, we have to do it for our fans and supporters. They won't be able to be with us in the stands, but we know about the passion that they carry in their hearts. And this is a season, we will look to fight all adversities and dedicate it to them."