Fantasy Sales for the 2023/24 season have undergone a significant overhaul.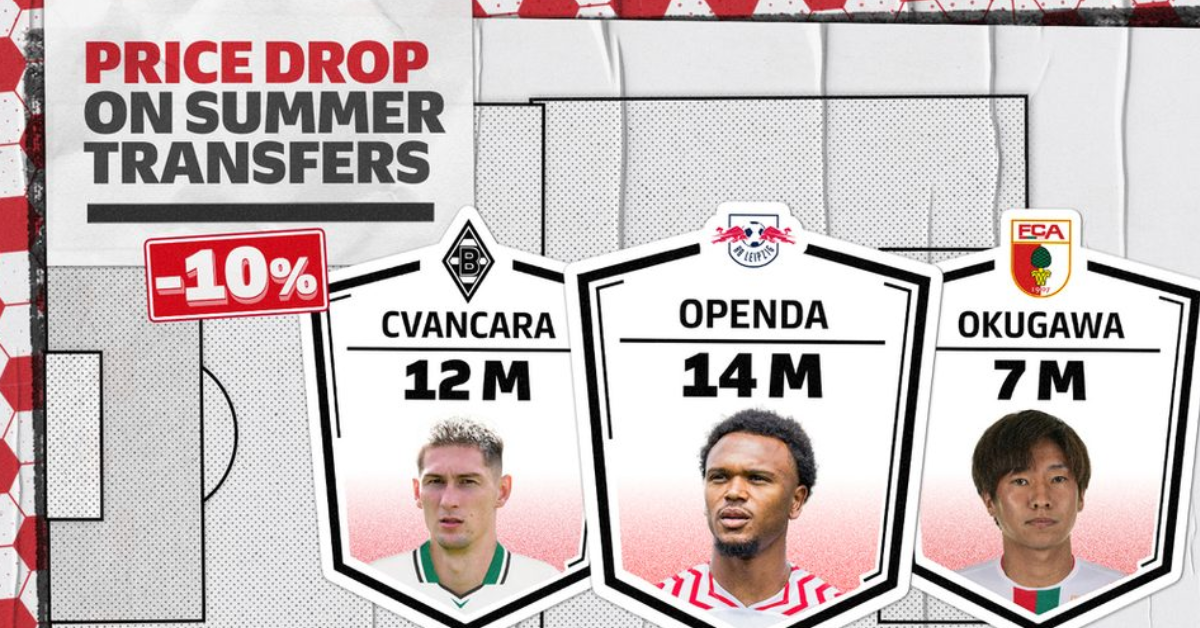 . Alongside the traditional discounted player from each Bundesliga club on matchdays, a new feature has been introduced: a trio of summer signings will be available for a special one-time reduced price.
Leading up to the new season, three recently acquired players will have their Fantasy prices discounted by 10% every week. These reduced prices will remain in effect until Matchday 1 starts, after which they will revert to their regular prices, and the usual process of one player per club per week will resume.
It's important to note that while strategic sales during the season can sometimes yield profits, your initial squad budget of 150M cannot be increased through pre-season sales.
Leipzig has a reputation for astutely identifying rising talents, and they seem to have done it again with Lois Openda. The DFB Cup holders are confident that the Belgian centre-forward, who showcased his prowess for Lens in Ligue 1 last season with an impressive 21 goals, will be another success. Finishing just one point behind Paris Saint-Germain as runners-up, Openda's potential points contribution to both Leipzig and your Fantasy team makes him an enticing option at his current bargain price