Fans From Qatar at No.5 on the List of Ticket Buyers for The FIFA Women's World Cup 2023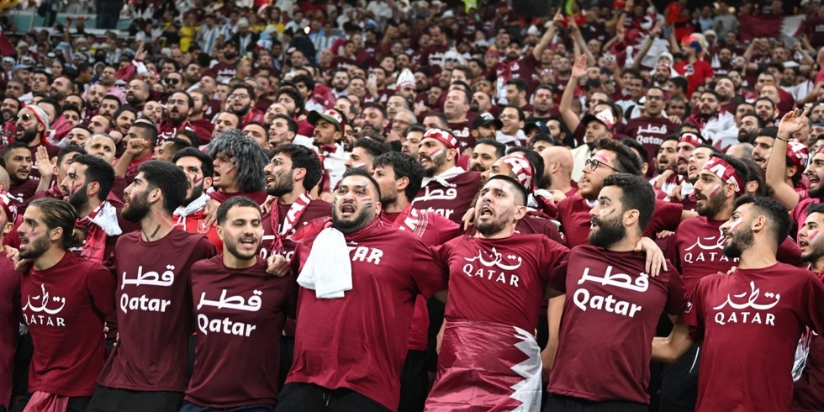 It is unclear if it is the effect of hosting the 2022 men's FIFA football World Cup, but fans from Qatar are in the top-10 when it comes to ticket buyers for the women's World Cup to be held in Australia and New Zealand later this year.
Qatar is No.5 on the list while Australia is No.1, followed by New Zealand, United States of America and England, according to a list put out by FIFA. The women's World Cup will be held from July 20 to August 20.
According to the Sydney Morning Herald, 500,000 tickets or half a million have been sold for the women's World Cup around which there were concerns of viewership on television because of the time zone. People from 132 countries have bought tickets and will travel to the venues to watch the games. The paper reported that this year's tournament is set to break the overall tournament attendance record
of 1.1 million during the tournament in France in 2019, which the United States won by beating the Netherlands 2-0.
However, there have been fears of the women's World Cup around the rights bid of European broadcasters because of the time zone
For the first time FIFA unbundled the rights, which means broadcasters have to buy separate rights for the women's and men's World Cups. FIFA president Gianni Infanito speaking at the FIFA council meeting in Auckland in October had said that the bids received for the broadcast rights of the women's World Cup was at least 100 times less than the men's World Cup.
"When these same broadcasters, often public but also private, offer us 100 times less for the Women's World Cup than what they offer for the men's World Cup, even more than 100 times in some occasions, then this is not acceptable. We are not going to accept this because we know the viewing figures for these broadcasters in some big footballing countries for the men's World Cup or for the women's World Cup are actually very similar. In the recent past we had viewing figures in the last Women's World Cup of 1.2 billion people," Infantino said.
Source:- The Indian Express