Explore Philip Lahm's extraordinary football journey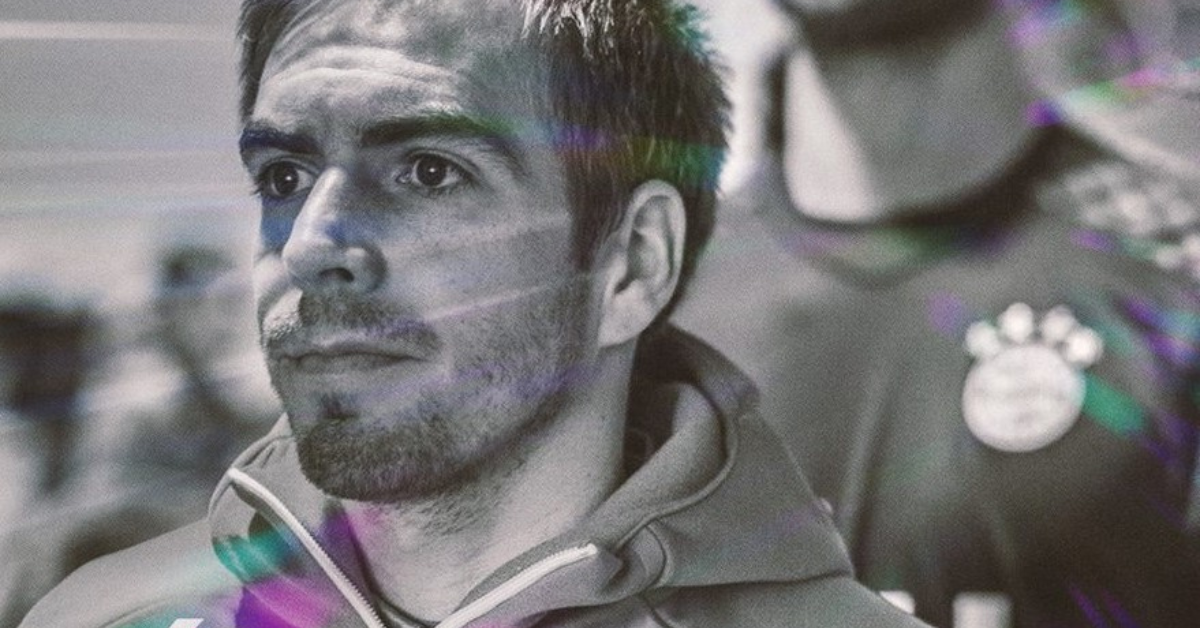 Explore Philip Lahm's extraordinary football journey
In the world of football, few names resonate with as much reverence and respect as Philipp Lahm's. A former captain of both Bayern Munich and the German national team, Lahm's illustrious career is nothing short of legendary. As we take a trip down memory lane, we celebrate the achievements of this Champions League and World Cup winner, who has also played a pivotal role in Germany's preparations to host UEFA Euro 2024.
A Humble Beginning:
It was a rather unassuming evening on November 13, 2002, when Bayern Munich faced RC Lens at the Olympiastadion for Matchday 6 of the UEFA Champions League group stage. The 2001 champions were enduring a challenging campaign, having suffered defeats to Deportivo La Coruna and eventual champions AC Milan. With their hopes of advancing in the tournament dashed, they had nothing left but pride to play for against the French side.
In the 87th minute, Markus Feulner appeared to have salvaged some dignity for Ottmar Hitzfeld's team, putting Bayern ahead at 3-2. But fate had other plans. Jocelyn Blanchard's last-minute header secured a draw for Lens, and Bayern concluded their lackluster campaign with just two points from six matches. As the final whistle blew, Hitzfeld made a decision that would alter the course of Bayern's history. He substituted Feulner with a young right-back from Bayern's academy, Philipp Lahm.
Lahm barely had a minute on the pitch that night, and he wouldn't make another appearance for Bayern for three years. Little did anyone know, it was this seemingly insignificant moment against Lens that marked the inception of Lahm's extraordinary journey with Bayern Munich.
The Rise of a Legend:
Over the next 15 years, Lahm, despite his modest height of 1.70 meters, would emerge as a giant in German football. He became an inspirational leader and captain, renowned for his exceptional intelligence on the field. His trophy cabinet speaks volumes: Bundesliga titles, DFB Cups, a Champions League victory, and the pinnacle of football success—the FIFA World Cup. Lahm's bond with his boyhood club deepened as he amassed over 500 appearances in the Bayern jersey.
However, this transformation wasn't an instant one. After that brief appearance in 2002, Lahm spent the remainder of the 2002/03 season playing for Bayern's reserves. Subsequently, he was loaned to VfB Stuttgart, where under the guidance of Felix Magath, he transitioned from a right-back to a left-back. In the summer of 2005, Lahm returned to Bayern Munich, reuniting with his former coach.
A cruciate ligament injury temporarily sidelined him at the start of the 2005/06 season, but Lahm's determination prevailed. He became a regular starter in the latter half of the season, contributing significantly to Bayern's Bundesliga and DFB Cup double win. This remarkable achievement earned him a place in Jürgen Klinsmann's Germany squad for the 2006 FIFA World Cup, hosted on home soil.
A Legacy to Cherish:
Philipp Lahm's journey from that unassuming night against RC Lens to becoming an icon of German football serves as an inspiration to aspiring athletes worldwide. His remarkable career is a testament to dedication, perseverance, and unwavering passion for the beautiful game. As Lahm continues to be actively involved in Germany's preparations for UEFA Euro 2024, his influence on the sport's future remains as profound as his impact on its past.
In the annals of football history, Philipp Lahm will forever be remembered as a symbol of excellence, a leader of men, and a legend who left an indelible mark on the sport he loved.
For more related updates visit our official site .
By- Sahiba Suri