Eden Hazard says summer transfer possible but rules out PSG move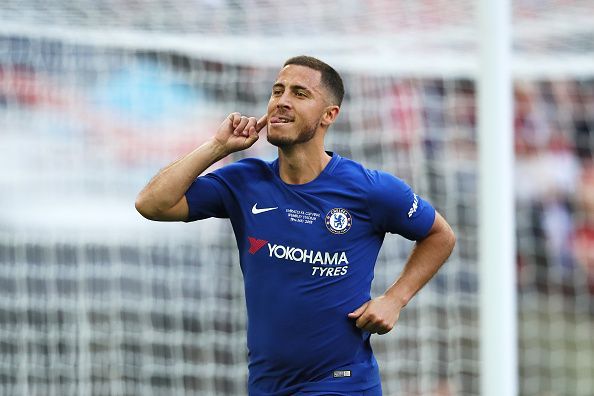 Eden Hazard says he is open for a move out of Chelsea at the end of the season. The Belgian forward, 27, has one season left on his contract after the 2018/19 campaign and has been heavily linked with a move to Spain. "I have 1 year left in June. If I don't extend, a move is possible. I can't see myself leaving in January. I wouldn't do that to the club, the fans."
Hazard, who joined Chelsea from Lille in 2012, admitted he has previously discussed a move to PSG, but says he does not see himself playing at the Parc de Princes. "There has been contact in the past with PSG but I haven't been tempted," he added. The three-time Chelsea Player of the Year is about to enter the final 18 months of his deal at Chelsea and is attempting to steer matters back on track under Maurizio Sarri after Antonio Conte's reign as manager ended unexpectedly.
Hazard's younger brother, Thorgan, was once stationed alongside him at Chelsea but has now found more deserved respect with Borussia Monchengladbach. Both players played with Belgium during the last international break.
Hazard has been integral to Chelsea's excellent start to the season, barring Sunday's defeat to Spurs, and has scored eight goals and produced four assists in 15 appearances for the Blues this term. The Belgian international has been termed as a potential Ballon d'Or winner in the future. Hazard is talented enough to be a major player in just about any team in the world, but Hazard has long been upfront about his admiration for Real.