Cristiano Ronaldo's impact at Juventus compared with that of Andrea Pirlo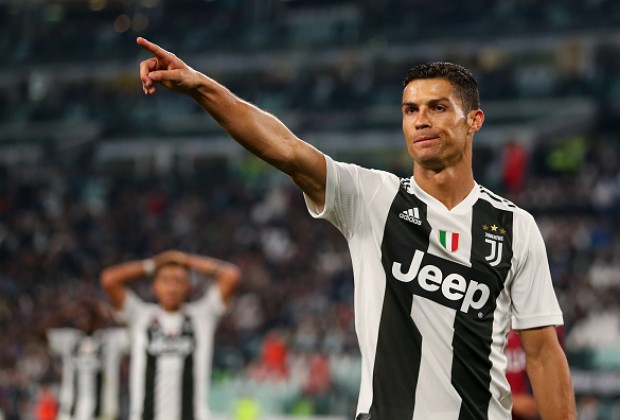 Juventus star Giorgio Chiellini has stated that the arrival of Cristiano Ronaldo has steered a massive impact, similar to that created by club legend Andrea Pirlo. According to the center-back, the Portuguese ace is improving the standards of Serie A and Juventus on an international level.
The 33-year-old spread shockwaves around the entire football world when he decided to put pen on paper for Juventus in the summer. Following his big-money move, Ronaldo took a while to find his feet, but he has now netted 11 goals already for The Bianconeri.
Along with the profits and global empowerment that has come along with his switch to Turin, the sharpshooter has infused a different work ethic at the club. As a result, Massimiliano Allegri's men are eight points clear at the top of the Serie A table and through to the knockout stage of the Champions League.
The forward has garnered a lot of praise for his contributions on and off the pitch. While speaking to Sky Sports Italia, his teammate Chiellini remarked:
"I think Cristiano Ronaldo has noticed what an important team he has behind him, particularly at Valencia. He's helping us raise the bar, but we showed to always be a team at Mestalla and in any case, a match like that increases your self-esteem."
The central defender continued:
"He works in a way that we lacked before. He gives conviction to his environment. For example, Pirlo gave it to us in Italy and now Ronaldo is giving it to us on an international level. He's a player who improves the whole team around him. He's also filled the personality void left by Buffon's farewell. It was like he'd never left."
Speaking of Juventus' invincibility factor, he affirmed:
"Are we unbeatable? We've had some players out, but we've always been good at finding alternative solutions. I'm always wary because when everything is fine, a bad surprise is always around the corner and it normally comes in the form of injuries."
Ronaldo and co. lock horns with Inter Milan on Friday in what would be a spectacular contest between two Italian heavyweights.