Cristiano Ronaldo scores winner in record 200th game for Portugal, Wins Guinness World Record award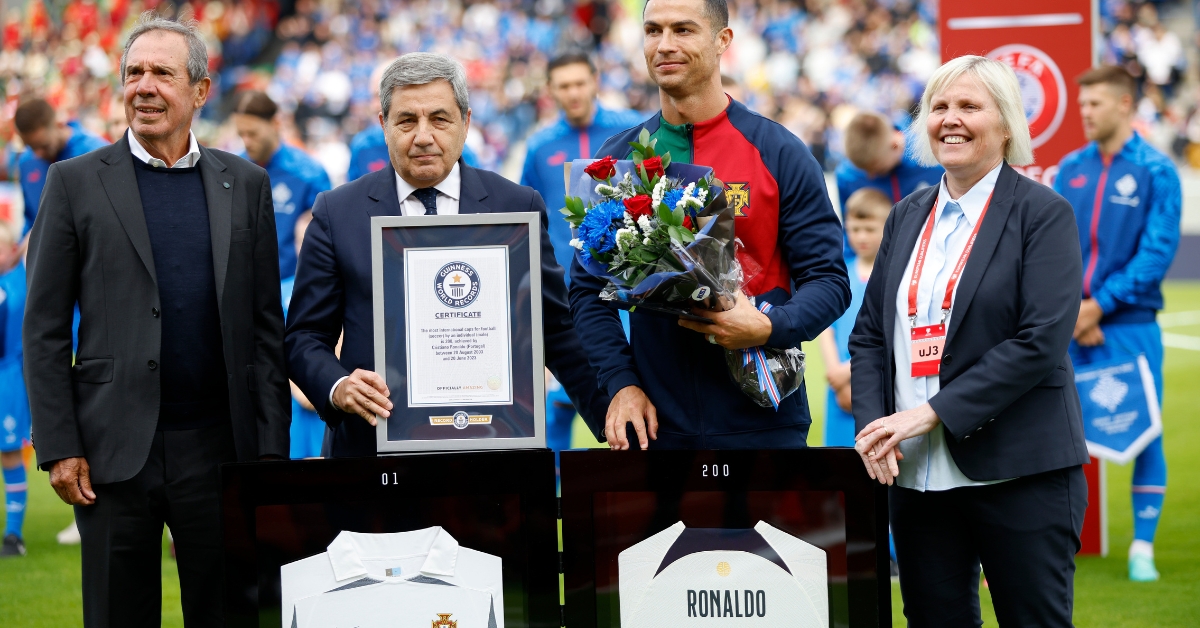 Cristiano Ronaldo became has become the first men's football player to make 200 international appearances and celebrated that milestone by scoring the winning goal in the 89th minute as Portugal beat Iceland 1-0 in a European Championship qualifier.
Ronaldo scored the only goal in the game on Tuesday against Iceland, who played with 10 men after Willum Willumsson was sent off with 10 minutes to go in the Euro 2024 qualifier.
Overtaking Kuwait forward Bader Al-Mutawa's 196-cap record in March, the 38-year-old Ronaldo was honoured by Guinness World Records before kickoff on Tuesday for reaching 200 games for Portugal almost 20 years after he made his debut for the national side.
And he was celebrating at the end of the match, too, after being on hand to score the later winner against Iceland from close range to keep Portugal on track for Euro 2024 qualification with the Portuguese team's fourth win from four games in Group J.
Marking his 200th cap, the Portugal team's official Twitter account featured the message: "How it started. How it's going", above a picture of a young Ronaldo playing in an early appearance for Portugal alongside a photo of a jubilant Ronaldo during Tuesday's game.