Copa Libertadores final to be held in Bernabeu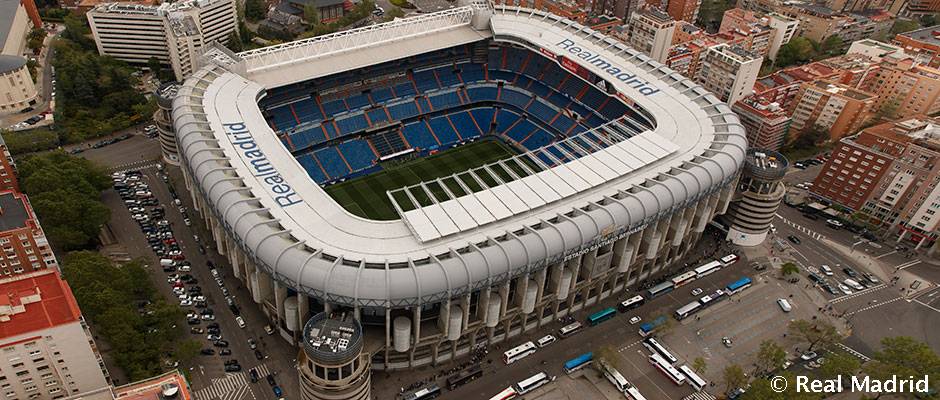 River Plate and Boca Juniors will contest the highly anticipated second leg of the Copa Libertadores final at the Santiago Bernabeu in Madrid. Spoken as the biggest derby in South American football, the Argentinean fixture was twice delayed on Saturday, postponed until Sunday and then called off following an attack by River Plate fans on the Boca team coach and an alleged team bus attack.
A meeting in Tuesday in Asuncion, Paraguay, confirmed prospective new dates for the match after fan violence forced its postponement. Governing body Conmebol on Tuesday said the second leg would be played outside Argentina on either Saturday, December 8th or Sunday, December 9th kicking off at local time 8:00 pm. Fans of the sides will be given an equal allocation, meaning no 'home' team.
Argentina's two biggest teams drew the first leg at 2-2 at Boca's ground and were due to play the second match in South America's equivalent of the Champions League final at River's El Monumental stadium on Saturday. However, three Boca players, including the former Manchester City striker Carlos Tevez, were left needing medical attention when River fans attacked Boca's bus as it approached the stadium. Tevez was exposed to tear gas thrown by the police to disperse the unruly crowd. Boca captain Pablo Perez was also injured after suffering an eye injury from a shard of glass.
The attack came a day after police raided the house of a leader of the Barra Brava, a powerful and violent wing of River's hardcore support and confiscated 10 million pesos and 300 tickets for the final. River Plate have been fined £312,734 on account of the violence.
Conmebol president, Alejandro Dominguez criticized the situation and said, "Those of us who know the beautiful game, know that it is only about winning or losing – not killing or dying for. I would like to begin by thanking Spanish Prime Minister, Pedro Sanchez, FIFA president, Gianni Infantino, UEFA president Aleksander Ceferin and my good friend Florentino Perez."