Chile vs Columbia Copa America 2019 Quarter Final 3 Post Match Analysis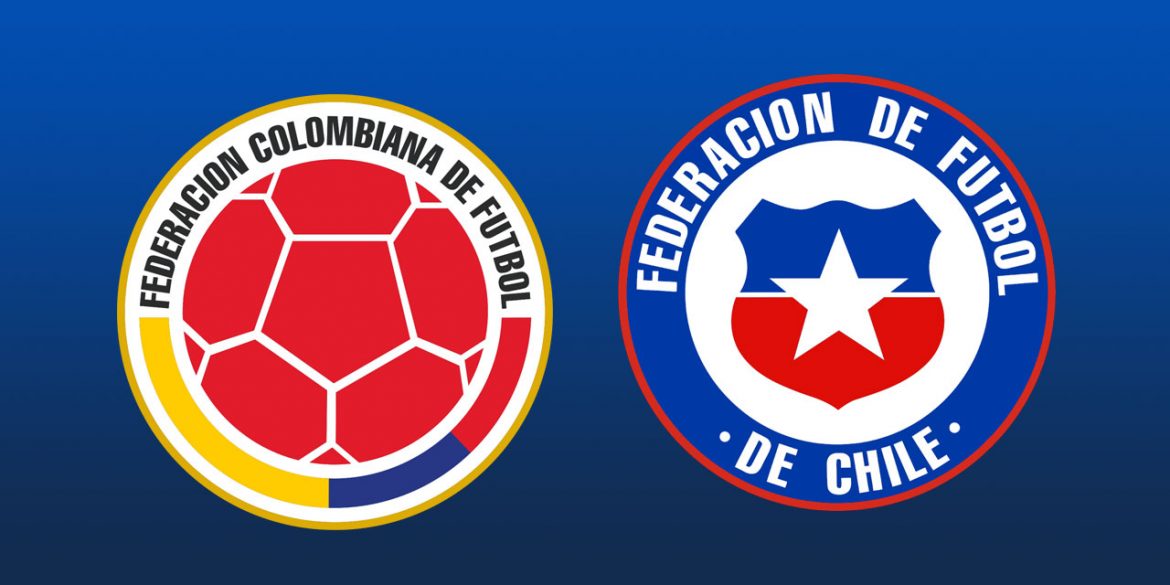 Chile took on and beat Columbia in the third and most anticipated quarter final of the Copa America 2019. The game was played on the 29th of June, at 0430 hours IST. In a clash that many a neutral expected to be headlined by Alexis Sanchez and James Rodriguez for Chile and Columbia respectively, it was instead overshadowed by a goalless draw across the 90 minutes, with the game heading to penalties thereafter.
Chile began their Copa America journey with a 4-0 thumping of invitees Japan, before going on to edge fellow South American side Ecuador 2-1 on match day 2 of the group stages. However, the match that was a true and comprehensive test of their abilities – the one against Uruguay – they lost, albeit by a single goal (1-0). Reinaldo Rueda chose to experiment with a 3-5-2 formation, in favour of his usual 4-3-3, perhaps anticipating that he was up against a very well drilled defensive unit. The loss, although it did offer some encouraging signs, forced Rueda to stick with the tried and tested 4-3-3.
Columbia earned their spot in the quarter finals by demolishing whoever dared step up against them. Initially up against Argentina, they used the overload tactic to devastating effect. Argentina simply could not keep up with the wave after wave of Columbian attack, from the left, right and centre, and the defence ultimately crumbled, conceding 2 late goas in a 2-0 loss. They were all over Qatar in the next game, but eventually won only by 1-0, due to wastefulness when in a good position. The game against Paraguay followed proceedings that were a mixture of the 2 previous games, to yield the same result; a Columbia win.
After Chile indeed reverted back to their original 4-3-3, a front 3 of Alexis Sanchez, Eduardo Vargas and Jose Pedro Fuenzalida asked serious questions of the Columbian back line, that was not only seen very high up the pitch, but also a tad isolated till then. Yerry Mina and Davinson Sanchez do have the pace to make up lost ground on almost anybody in the modern game, but they are effectively always on their own, without the support of either full back. With Sanchez dropping a little deep to collect a potential loose ball, Chile were in business with one (or two) immediate outball options.
That being said, Columbia will now almost certainly be careful of possession in central midfield. I expected Juan Cuadrado and James Rodriguez to regularly swap positions, thus keeping the defenders on their toes with the widely different skill sets they offer, but it didn't occur at the desired frequency. That may be something for the coaching staff to look into, and possibly imbibe into their game. Uruguay's only goal against Chile came from a header following a cross, much like Columbia's goal against Qatar. Crossing has certainly worked for them in the past, and it should definitely be something Gary Medel and co will need to be vigilant of in future games.
A game decided on penalties was ultimately an anti-climactic affair, after much enthusiasm the game drew from the neutrals especially. However, it was perhaps a just result on the night, although Columbia's run thus far was indicative of how far they've come and how much they've built on from the 2 recent World Cups. On another night, perhaps they would have gone through.
On a slightly unrelated note, both Alexis Sanchez and James Rodriguez are said to be on the transfer market this summer. The former wants a move away from Manchester United, while the latter has been informed by Bayern Munich that the club will not opt to make his signing permanent. A move to either of Napoli or Atletico Madrid is said to be the cards for James. Although both converted their penalties when called upon, Sanchez now has a further chance to prove his abilities to potential suitors when Chile take on Peru in the semi-finals on the 4th.