Cast your votes for the cherished players of the Bundesliga's six-decade history!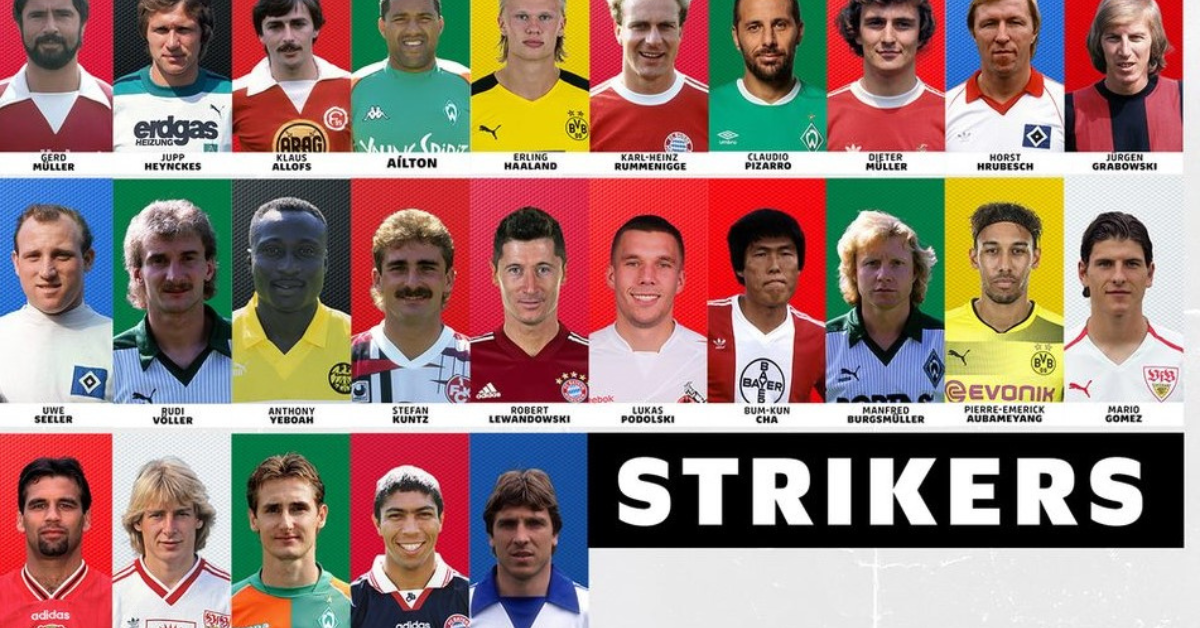 As the Bundesliga commemorates its 60th anniversary on August 24, 2023, we're commemorating this milestone by offering an array of prizes, including tickets, autographed jerseys, EA Sports FC 24, and official Derbystar matchballs. Your task is straightforward: select your preferred players from the past 60 years of the Bundesliga to participate. Our journey begins with the strikers…
The realm of German football has been graced with an abundance of exceptional strikers throughout the past six decades. Whose performances have left the greatest impact on you?
We've meticulously chosen a lineup of 25 strikers for you to choose from. Your role is simple: rate them on a scale of 1 to 5 . As the voting concludes, the players who accumulate the highest scores will secure their positions in the ultimate XI from the Bundesliga's 60-year history.
By-Sahiba Suri