Xavi's Journey: Leipzig, PSG, and Football Dream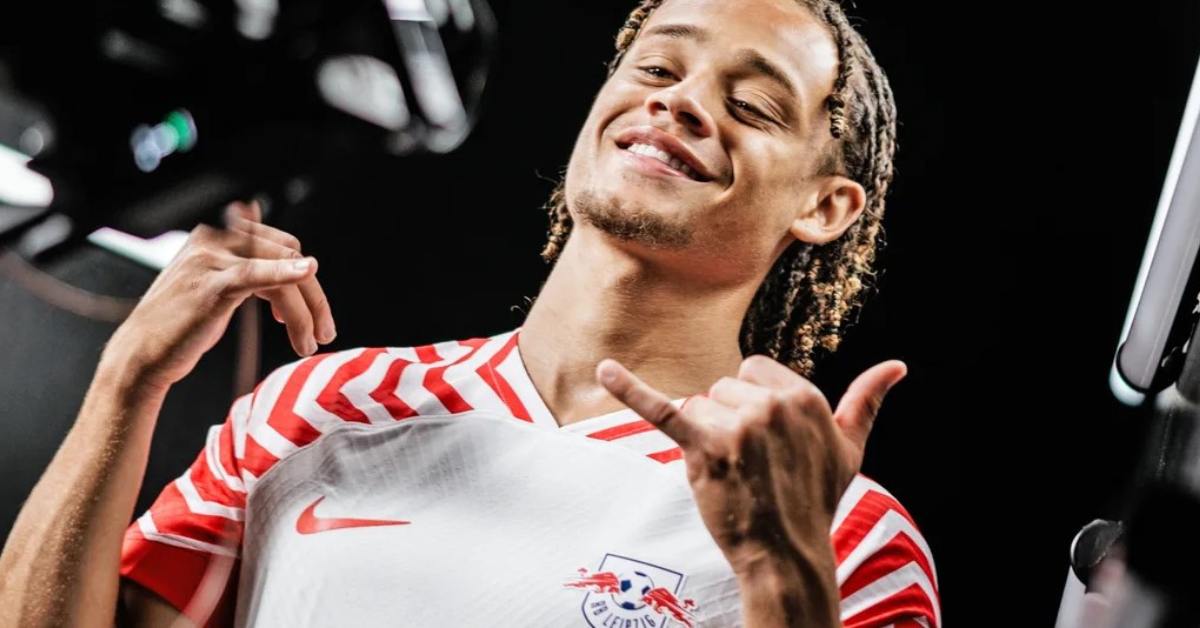 Xavi's Journey: Leipzig, PSG, and His Football Dream"
RB Leipzig's latest sensation, Xavi Simons, has taken the Bundesliga by storm since his arrival on a season-long loan from Paris Saint-Germain. In an exclusive interview with bundesliga.com, the Barcelona youth product sheds light on his electrifying start, his development, and more.
No Transition, Just Goals
Despite no transition period, Xavi has become one of the league's top scorers. He attributes this immediate success to his experience in top-level teams and the sheer excitement of playing in the Bundesliga. For Xavi, the key to performance is enjoying the game.
Intensity of Bundesliga
Xavi highlights the high intensity of Bundesliga matches, emphasizing that every game demands a top-level performance. The league's distinctive vertical style and pacey gameplay require players to be sharp and forward-focused.
Consistency Amid Challenges
Having made significant contributions in his first four games, Xavi admits that subsequent games have been quieter. He underscores the importance of consistency, even when faced with challenging moments. The busy schedule of the Bundesliga and Champions League keeps him in a positive mood.
Taking Responsibility with Penalties
Xavi acknowledges that taking penalties is a significant responsibility. He embraces the risk and is eager to shoulder the responsibility, despite the possibility of missing. Learning from every experience is part of his growth as a player.
Versatility and Preference
While Xavi is versatile and can play in various attacking roles, his preference is the No.10 position. His extensive training in attacking positions makes him feel most comfortable there.
Mentality is Key
Xavi believes that his mentality is his most crucial asset. He emphasizes the importance of mental strength, being sharp every day, and enjoying the game.
Speed and Bundesliga Competitors
Xavi has worked on improving his speed, but he acknowledges that the Bundesliga is filled with faster players. He's continuously pushing himself to excel in this aspect.
Teammate Loïs Openda
Xavi praises his teammate Loïs Openda for his speed and technical abilities, noting that he plays a similar style of football. The duo aims to make each other better and help the team achieve its goals.
Appreciation for Dani Olmo and Strikers
Xavi expresses his admiration for Dani Olmo's talent and is delighted to play alongside him. He also lauds Bundesliga strikers like Serhou Guirassy, Victor Boniface, and Harry Kane, recognizing their qualities.
Crown or Champions League Qualification?
Xavi refuses to set limits on RB Leipzig's ambitions, believing that with hard work, anything is possible. While aiming for the Bundesliga title is a goal, qualifying for the Champions League is equally essential.
Favorite Bundesliga Moment
Xavi cherishes RB Leipzig's 5-1 victory over Stuttgart in their first home game, describing it as a special moment, especially as it followed a season-opening loss. Playing in front of the fans at home was truly memorable.
For More Related Updates Please Visit Our Official Website
By- Sahiba Suri