Xabi Alonso's Year of Triumph at Leverkusen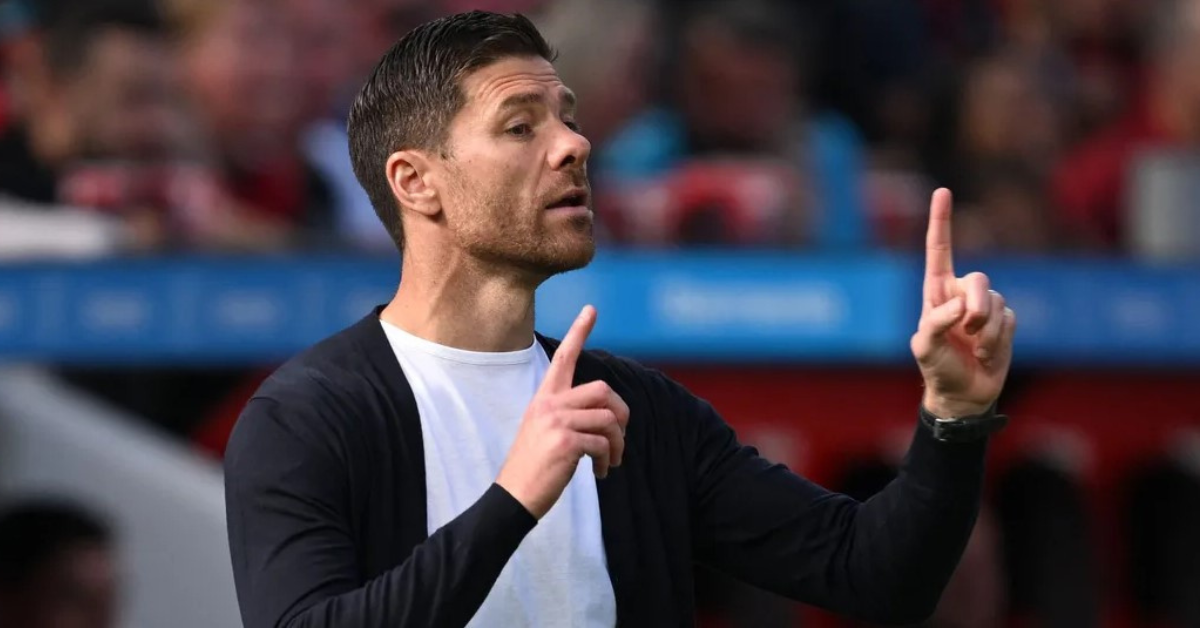 Xabi Alonso's Year of Triumph at Leverkusen
A year into his tenure as Bayer Leverkusen's head coach, Xabi Alonso has surpassed all expectations, steering the Bundesliga side towards becoming early contenders for the league title. Under his guidance, Leverkusen has experienced a remarkable transformation, setting their sights on a historic Bundesliga championship.
Simon Rolfes, Leverkusen's sporting managing director, voiced his unwavering support for Alonso, emphasizing the coach's deep understanding of the game and his perfect alignment with the club's ambitions. This shared vision led to Alonso's contract extension with the Werkself during the summer, solidifying his position as the catalyst for Leverkusen's resurgence.
At the time of his one-year anniversary as Leverkusen's coach, Alonso's impact on the team and his reputation as a top-level tactician have grown significantly. A year ago, Leverkusen found themselves in a precarious position, languishing in the relegation zone. The club was in dire need of a fresh injection of youth and enthusiasm, prompting them to take a calculated risk on Alonso. Although he had enjoyed a glittering career as an exceptional midfielder, Alonso was an untested coaching newcomer, especially in the top-tier leagues.
Simon Rolfes reflected on the decision to bring in Xabi Alonso, acknowledging the mixed reactions it generated. He noted that the club was facing a challenging situation and sought both a world-class star and an inexperienced coach to lead the team. Rolfes remained steadfast in his belief in Alonso's abilities from the beginning. The Spaniard, in turn, had confidence in the quality of the Leverkusen squad. Together, they overcame skepticism and resistance, ultimately creating a promising future for Bayer 04.
As Alonso marked his one-year anniversary with Leverkusen, the club finds itself at the pinnacle of the Bundesliga standings, unbeaten and vying for the title. The transformation under his guidance has been nothing short of remarkable, with Leverkusen fans daring to dream of their first-ever Bundesliga championship.
Xabi Alonso's journey as Bayer Leverkusen's coach serves as a testament to the power of vision, belief, and determination. His seamless transition from a legendary player to an exceptional coach is a story of ambition, dedication, and the relentless pursuit of excellence. As the Bundesliga season unfolds, fans eagerly anticipate whether Alonso's harmonious music can lead Bayer Leverkusen to unprecedented glory.
For More Related News Please Visit Our Official Website
By- Sahiba Suri