The Supercup: A History of Records, Goals, and Matches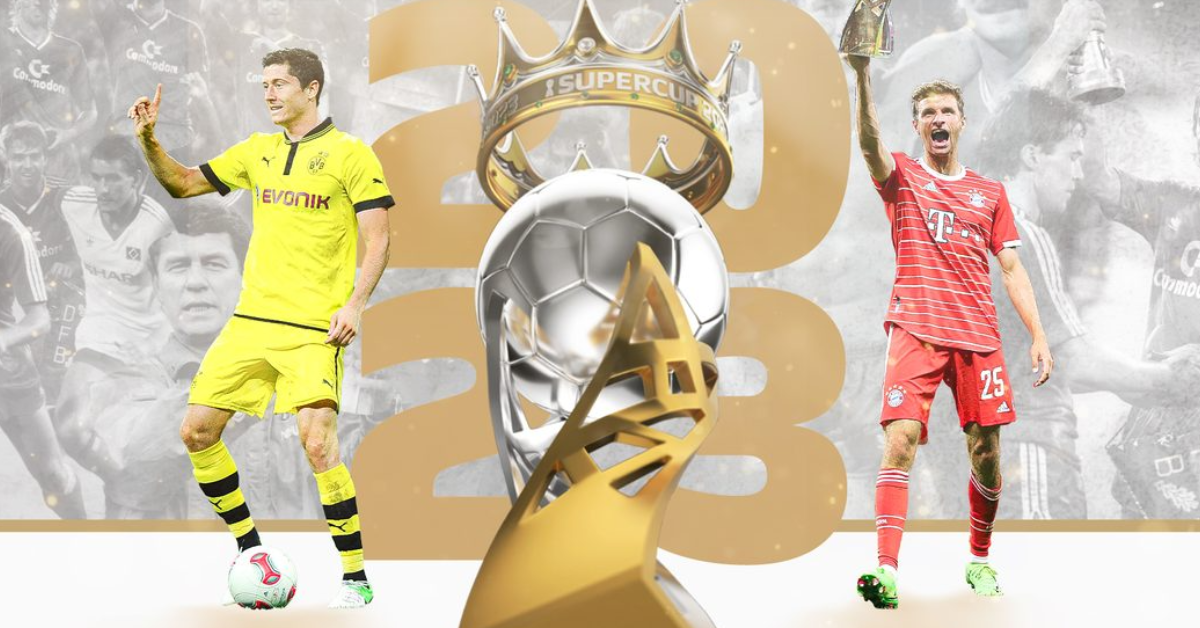 The Supercup in Germany is a traditional and exciting curtain-raiser to the domestic season, featuring the clash between the Bundesliga champions and the DFB Cup holders.
Previously existing between 1987 and 1996 under the organization of the DFB (German FA), the Supercup was later replaced by the Ligapokal (League Cup) until the DFL reintroduced it in 2010.
The unique nature of this one-off match makes it a prestigious competition to qualify for, as it brings together the Bundesliga champions and the DFB Cup holders from the previous season. In the exceptional case of a team achieving the domestic double, the Bundesliga runners-up are traditionally invited to compete for the Supercup.
With an impressive 10 titles to their name, Bayern Munich is the most successful team in the competition. On the other hand, DFB Cup holders Leipzig, who were runners-up in the 2022 Supercup, are the 13th different club to compete for this coveted prize.
Since its reintroduction, the Supercup has employed a penalty shootout to decide the winner in the event of a draw after 90 minutes. Five times in the past, the trophy has been decided through penalties, with memorable victories for Werder Bremen (1993), Borussia Dortmund (1996), Schalke (2011), Wolfsburg (2015), and Bayern Munich (2015).
Among the notable records in the Supercup, Otto Rehhagel stands as the coach with the most appearances in both the Bundesliga (832) and the Supercup. Leading his teams to the competition five times (four with Werder Bremen and one with Kaiserslautern), Rehhagel's side emerged victorious three times.
One of the most remarkable Supercup moments was Bayern Munich's dominating 5-0 victory over Eintracht Frankfurt in August 2018. Robert Lewandowski's stunning hat-trick in that match not only contributed to the memorable win but also solidified his record as the player with the most goals in Supercup history, boasting an impressive tally of seven goals.