The 2022/23 Klassiker Drama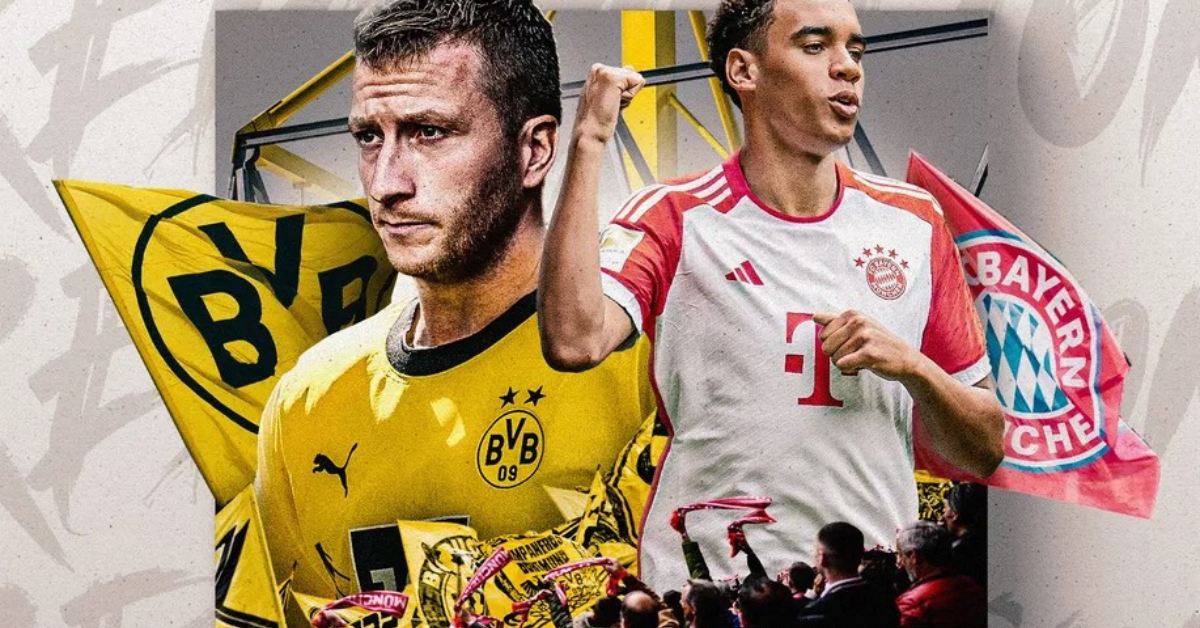 The Rollercoaster Ride of Klassiker: Joy and Despair for Bayern Munich and Borussia Dortmund"
The 2022/23 Bundesliga season brought unparalleled drama to the iconic Klassiker clashes between Bayern Munich and Borussia Dortmund. It was a campaign filled with unforgettable moments, from heart-wrenching lows to last-minute highs, etching memories that will forever define the rivalry between these two football giants.
Matchday 9, 2022/23: Borussia Dortmund 2-2 Bayern Munich
As the season's first Klassiker approached, both teams found themselves unusually outside the top two spots in the Bundesliga. Union Berlin and Freiburg held the top positions while Bayern, in third place, narrowly edged past BVB on goal difference.
The game seemed to be in Bayern's control when Julian Nagelsmann's side took a 2-0 lead in Dortmund, with long-range goals from Leon Goretzka and Leroy Sané. However, a dramatic turn of events unfolded, as substitute Anthony Modeste set up Youssoufa Moukoko, becoming the youngest-ever Klassiker goalscorer for the Black-and-Yellows. Kingsley Coman's red card and Modeste's last-second goal brought Dortmund a thrilling draw.
Matchday 26, 2022/23: Bayern Munich 4-2 Borussia Dortmund
Fast forward to April, and the tables had turned. Dortmund led the Bundesliga, while Bayern showcased their new coach, Thomas Tuchel, in a one-sided contest.
The game got off to a disastrous start for Dortmund as visiting goalkeeper Gregor Kobel's clearance attempt resulted in an embarrassing own goal. Thomas Müller added two more goals for Bayern, and Kingsley Coman scored the fourth. Dortmund managed to score two late consolations, but it was not enough to prevent a Bayern victory.
Season Finale (Matchday 34, 2022/23)
The Klassiker rivals approached the final game of the season with only two points separating them. Dortmund, at the top, could taste the Bundesliga title, while Bayern needed a win and hope for a Dortmund slip-up.
Despite the anticipation and a festival atmosphere at Signal Iduna Park, Mainz shocked everyone by going 2-0 ahead within 25 minutes. To make matters worse, Bayern was leading in their match. Dortmund's hope for a title celebration slowly turned into a grim sense of inevitability.
The Klassiker rivalry in the 2022/23 season left an indelible mark on the memories of football fans, showcasing the unpredictable and emotional nature of the beautiful game.
As the two giants prepare to meet again on Matchday 10 of the current season, the echoes of last season's Klassiker clashes still reverberate, promising yet another thrilling encounter that fans simply cannot afford to miss.
For More Related Updates Please Visit Our Official Website
By- Sahiba Suri