Serbia Euro Debut; Lukaku's Brilliance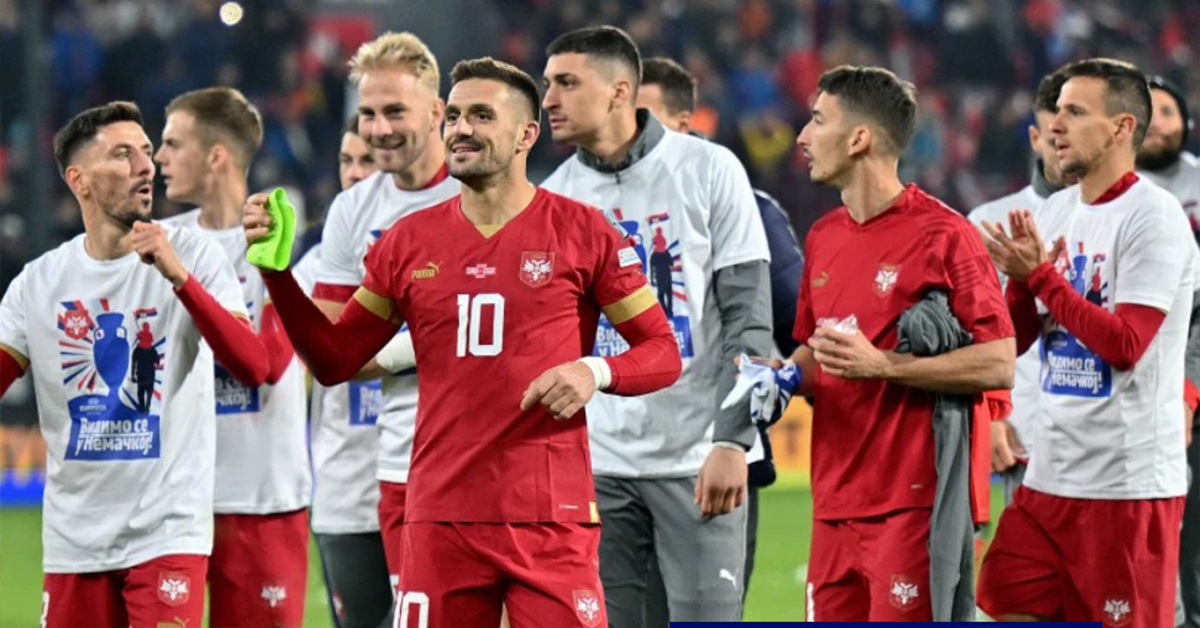 In a historic turn of events, Serbia, led by the promising goalkeeper Djordje Petrovic, clinched their qualification for Euro 2024, marking their maiden appearance in the tournament as an independent nation. Petrovic, a rising talent from Chelsea's ranks, played a crucial role in the journey, despite not making on-field appearances during the Euro qualifiers.
Serbia's absence from the European Championship since 2000, when they participated as part of Yugoslavia, adds significance to this achievement. The decisive moment came in the final qualifying match against Bulgaria, where a point secured their Euro 2024 berth, finishing second in Group G.
While Petrovic, Chelsea's young goalkeeper, didn't contribute on the pitch, he played a supportive role, regularly finding himself on the bench throughout the qualifying campaign. The crucial encounter against Bulgaria saw Serbia take an early lead in the first half, only to face a setback with two quick goals from Bulgaria after the break. A late equalizer in the 82nd minute solidified Serbia's place in Euro 2024.
Petrovic, alongside the jubilant Serbia squad, now looks forward to being part of history as they gear up for their first-ever European Championship appearance in Germany next summer. The anticipation is high, and Petrovic's role in this achievement reflects the promising future of the Serbian national team.
In a parallel storyline, Romelu Lukaku, the prolific striker on loan at Roma from Chelsea, showcased his prowess on the international stage. Leading Belgium in their final qualifying match against Azerbaijan, Lukaku captained the side and made a significant impact in the first half.
Facing Azerbaijan at home, Lukaku wasted no time, heading in the opening goal and notching his 80th international goal. The momentum continued as he secured a second goal just moments after Azerbaijan was reduced to 10 men. Lukaku completed a remarkable hat-trick with another header, adding a fourth goal on the counter before halftime.
With the match seemingly secured, Lukaku, who has accumulated six hat-tricks in his international career, was substituted at halftime. Belgium cruised to a convincing 5-0 victory, cementing their top position in Group F.
As Serbia and Belgium celebrate their respective achievements in Euro 2024 qualification, the spotlight now shifts to next summer, where these nations will contribute to the excitement and competition in one of Europe's premier football tournaments. Djordje Petrovic's journey with Serbia and Lukaku's stellar performance for Belgium add compelling narratives to the upcoming European Championship.
For More Related Updates Please Visit Our Official Website
By- Sahiba Suri