Robert Lewandowski's astonishing achievement of scoring his 41st goal of the season stands as a historic moment in football history.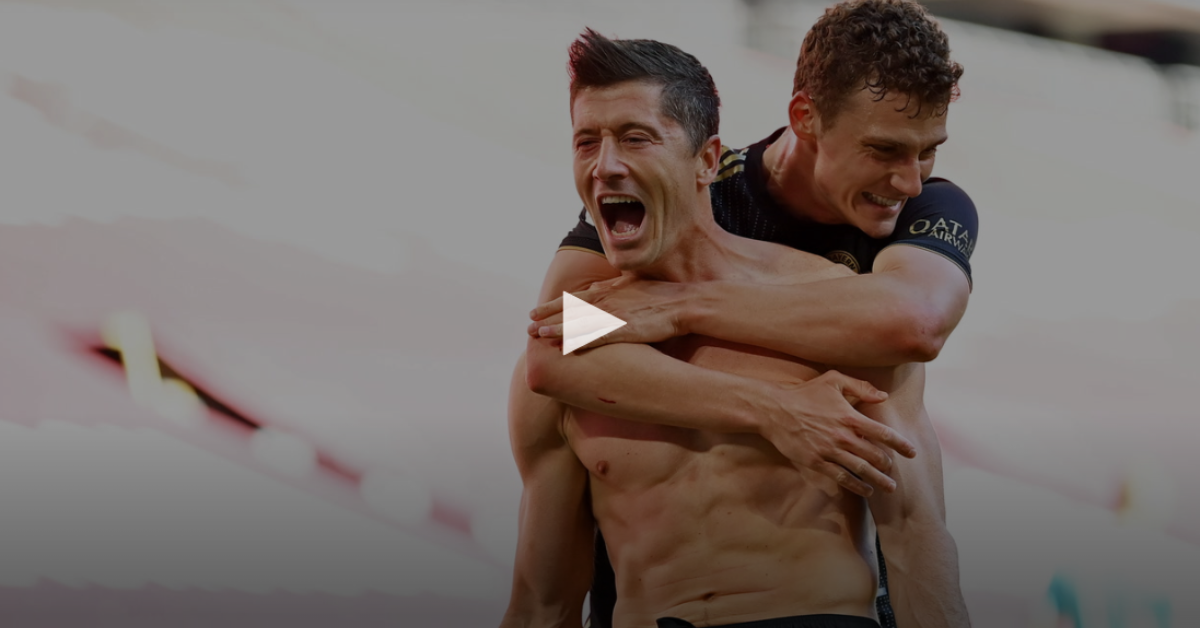 For decades, the benchmark of 40 Bundesliga goals in a single season, a record established by Gerd Müller in the 1971/72 season, was widely deemed unbreakable. However, this perception was turned on its head with the arrival of Robert Lewandowski on the scene.
By 2021, Lewandowski had already garnered a reputation as an elite goal scorer. His prowess in finding the back of the net had led to numerous triumphs in Germany. Notably, he secured two Bundesliga titles with Borussia Dortmund, including a memorable league and cup double in 2012. His transfer to Bayern Munich in 2014 marked a new chapter in his career, where he evolved into a consistent winner and clinched the league's top goalscorer title six times.
Despite his remarkable achievements, Lewandowski had yet to approach the elusive milestone of 40 goals in a single season, a feat accomplished by Gerd Müller in 1971/72. In his most productive season until then, 2019/20, Lewandowski managed an impressive 34 goals, remaining six goals short of the iconic Müller record. However, the 2020/21 campaign proved to be a turning point as Lewandowski shattered Müller's long-standing record.
Right from the start of the season, Lewandowski showcased his exceptional goal-scoring form. His four goals against Hertha Berlin in a thrilling 4-3 victory and a hat-trick against Eintracht Frankfurt in a commanding 5-0 win propelled him to double digits after only five matchdays. It was evident that Müller's record was in jeopardy. At the midway point of the season, Lewandowski had already accumulated an impressive tally of 22 goals for Bayern.
As the campaign unfolded, Lewandowski's pursuit of the record intensified. By matchday 26, he had amassed an astounding 35 goals, making it seem almost inevitable that Müller's record would be surpassed. However, an unexpected ligament injury temporarily halted Lewandowski's momentum. Although he was rarely sidelined due to injuries during his Bundesliga career, this setback caused him to miss four crucial matches during the final stretch of the 2020/21 season, leaving him with only four opportunities to outshine the late Gerd Müller.
Despite the uncertainty surrounding his injury, Lewandowski's indomitable spirit and skill were evident upon his return. He netted a goal in a close 2-1 loss to Mainz and then fired three goals in a resounding 6-0 triumph over Borussia Mönchengladbach. With two games remaining, he was merely a single goal away from equaling Müller's record, a feat that seemed all but guaranteed.