Replacing Serhou Guirassy: Stuttgart's Scoring Quest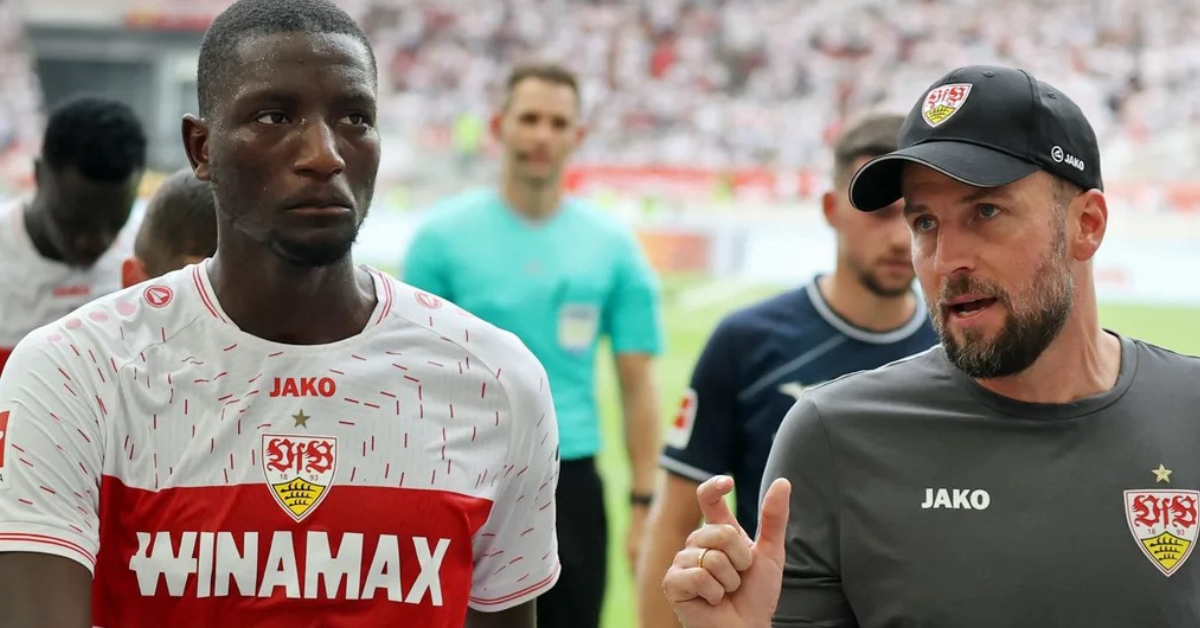 Replacing Serhou Guirassy: Who Will Step Up for VfB Stuttgart in the Scoring Department?
As Serhou Guirassy, Europe's leading goal scorer, faces an injury break, the pressing question is, who will fill the striking boots that have set the Bundesliga ablaze? The 27-year-old has netted an astonishing 14 goals in the opening eight Bundesliga matches this season. However, a hamstring injury during Stuttgart's 3-0 victory against Union Berlin has forced Guirassy to the sidelines for "a few weeks."
The initial concern was that Guirassy's injury would disrupt Stuttgart's soaring form. Still, their emphatic performance, including two more goals in the second half after Guirassy's departure, has kindled hope that the team's impressive start can continue. Several players in the squad are eager to step up and contribute to the goal tally in Guirassy's absence.
Deniz Undav: The direct replacement for Guirassy in the game against Union Berlin, Undav, has displayed no hesitation in taking on the responsibility of scoring. On loan from Brighton & Hove Albion, he has already notched three goals this season, despite coming off the bench. His clinical brace in a 2-0 win at Cologne and a powerful header in Berlin underline his scoring prowess. Remarkably, Undav boasts a better minutes-per-goal ratio (44.6) than Guirassy (46), having scored three goals in just 134 minutes of action this season.
Silas Katompa Mvumpa: Silas has also shown his goal-scoring capabilities, netting his third of the season against Union Berlin with a blistering run on the break. His incredible speed, ranking among the fastest players in the Bundesliga this season, makes him an unpredictable threat. Frequently deployed as a center-forward or winger, Silas could offer a new dimension to Stuttgart's attacking strategy, potentially baffling opponents who had grown accustomed to facing Guirassy's goal-scoring prowess.
VfB Stuttgart's attacking talents extend beyond Undav and Silas. Winger Chris Führich and attacking midfielder Enzo Millot, often referred to as the new "magic triangle" supporting Guirassy, have also contributed crucial goals this season. Führich and Millot both have two goals to their names. Führich's dynamic runs and finishes in a 5-0 victory over regional rivals Freiburg have endeared him to Stuttgart fans, earning him a national team call-up under Julian Nagelsmann. Meanwhile, Millot showcased his skill with a delightful solo goal in the same match.
As VfB Stuttgart navigates Guirassy's injury break, the team's attacking options are brimming with potential. Undav, Silas, Führich, and Millot, among others, stand ready to prove their worth and keep the goals flowing for the squad. The coming weeks promise to be a test of their abilities as they strive to maintain Stuttgart's impressive form in the Bundesliga.
For More Related Updates Please Visit Our Official Website
By- Sahiba Suri