RB Leipzig vs. Bayern Munich: The Clash of Titans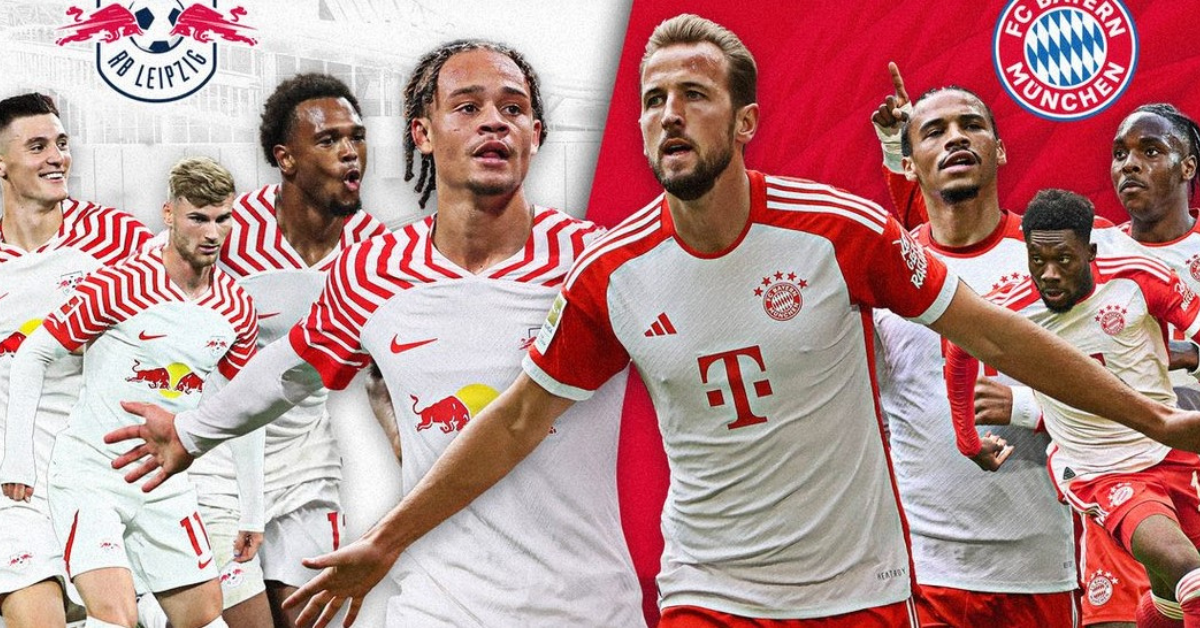 "RB Leipzig vs. Bayern Munich: The Clash of Titans"
RB Leipzig Welcomes Bayern Munich: The Battle Begins
In a clash of football giants, RB Leipzig is gearing up to welcome the reigning champions, Bayern Munich, to the Red Bull Arena next Saturday. This eagerly anticipated Matchday 6 showdown promises to be a pivotal moment in the Bundesliga season. The stakes are high—win, and Leipzig will ascend to the top of the table; lose, and they'll find themselves trailing Bayern by a significant four-point margin.
Historical Perspective: Leipzig vs. Bayern
Leipzig enters this match with a recent track record in their favor. Last season, they remained unbeaten against Bayern before sealing a convincing 3-0 victory in the season-opening Supercup. However, Bayern has a formidable overall record, having emerged victorious in 10 of their 18 encounters to date.
Key Players: Harry Kane vs. Xavi Simons
While both teams have displayed impressive cohesion this season, two standout players have taken center stage—Xavi Simons and Harry Kane. These stars arrived in the Bundesliga this summer, with Xavi on loan from Paris Saint-Germain and Kane making a record-breaking transfer from Tottenham Hotspur. Surprisingly, it's Xavi who has been a prolific force, challenging England's top scorer with three goals and four assists in just five Bundesliga games.
Kane, on the other hand, made a stunning impact with a hat-trick during Bayern's 7-0 victory against Bochum, adding two assists to his tally. His involvement in a goal occurs every 44 minutes, making him a force to be reckoned with.
The Supporting Cast: Sané, Openda, and More
While Xavi and Kane shine brightly, both teams boast talented supporting players. Leroy Sané has thrived in Bayern, benefiting greatly from Kane's arrival, contributing four goals in the Bundesliga. For Leipzig, Loïs Openda, signed to fill Kane's role, has delivered with three goals and an assist in five appearances.
Both teams also possess firepower off the bench, with Mathys Tel and Benjamin Šeško making significant contributions.
The Supply Chain: Raum vs. Davies
The left-back position has been crucial for both teams, with David Raum for Leipzig and Alphonso Davies for Bayern proving vital not only in defense but also in creating scoring opportunities. Raum has registered three assists, while Davies has provided three assists in the Bundesliga.
These full-backs are known for their attacking prowess, and they figure to supply many more chances as the season progresses. Their contributions extend to the defensive end, with Leipzig and Bayern boasting solid defensive records.
Players with a Point to Prove
Both teams feature players eager to make a statement against their title rivals. For Leipzig, Timo Werner seeks to regain his status as the main man, with three career goals against Bayern. Werner's pace and goal-scoring ability make him a potent threat.
Meanwhile, Thomas Müller aims to continue his impressive track record against Leipzig, with three goals and four assists to his name. His partnership with Jamal Musiala under new Bayern coach Julian Nagelsmann will be closely watched.
As RB Leipzig and Bayern Munich lock horns, football fans can expect a thrilling encounter with a blend of star power, emerging talents, and seasoned veterans. This match is not just a game; it's a clash of titans in the Bundesliga landscape.
For More Related Updates Visit Our Official Website .
By- Sahiba Suri