Rain Clouds Hover Over Key NZ vs. SL World Cup Clash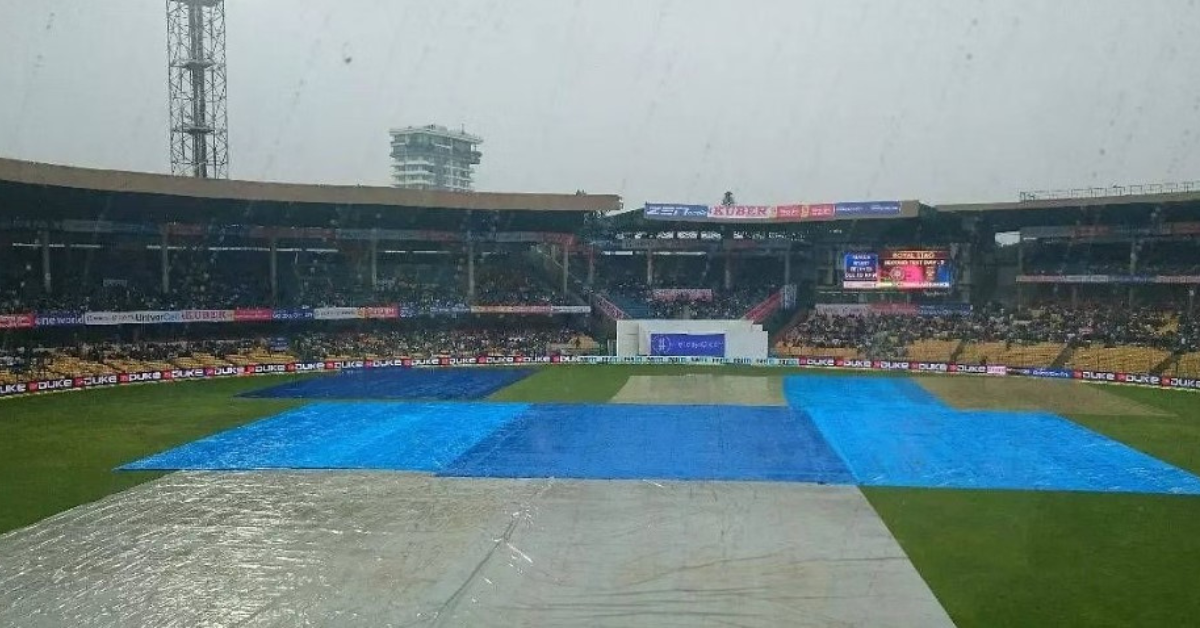 In the highly anticipated Rain Clouds Hover Over Key NZ vs. SL World Cup Clash at the M Chinnaswamy Stadium in Bengaluru for their final league stage match in the 2023 ODI World Cup, the weather forecast has become a critical factor that could potentially impact the outcome of the game. The stakes are high for both teams, with significant consequences hinging on the result.
For New Zealand, a victory could solidify their path to the semi-finals, thanks to their superior net run-rate. On the flip side, a win for Sri Lanka could virtually secure their spot in the 2025 Champions Trophy, setting the stage for a crucial encounter that extends beyond the immediate tournament.
The backdrop of weather uncertainty adds an extra layer of tension to the already pivotal match. The M Chinnaswamy Stadium, a witness to many cricketing battles, could once again be influenced by rain, reminiscent of New Zealand's previous World Cup contest at the same venue. In that encounter, despite putting up an impressive score of 400 runs in the first innings, the Blackcaps faced a defeat as rain and the DLS method favored Pakistan. This loss extended New Zealand's league stage losing streak to four matches, making the upcoming clash against Sri Lanka even more critical for their campaign.
Sri Lanka, on the other hand, is grappling with its own set of challenges, having recently suffered a loss against Bangladesh at the Arun Jaitley Stadium in Delhi. Positioned at ninth place in the points table with four points, a positive result against New Zealand is imperative for them to revive their hopes in the tournament.
The weather forecast, as per Accuweather, presents a worrisome scenario for the match. There is a substantial 90 percent probability of precipitation, coupled with a 54 percent chance of thunderstorms. The forecast predicts a continuous three-hour spell of rain, accompanied by an 86 percent cloud cover. While the Chinnaswamy Stadium boasts excellent drainage facilities that can manage light showers, the persistent downpour could pose a serious threat to the game.
In such situations, the expertise of groundsmen and the stadium's infrastructure will be put to the test. The potential impact of rain on this crucial encounter raises questions about the fairness of the game and the subsequent implications for both teams' aspirations in the World Cup.
As cricket fans await this pivotal clash, the uncertainties surrounding the weather inject an additional layer of drama and anticipation into an already high-stakes match between New Zealand and Sri Lanka. The outcome of this game could significantly shape the narrative of the ongoing World Cup and set the trajectory for the future aspirations of the competing teams.
For More Related Updates Please Visit Our Official Website
By- Sahiba Suri