Neuer Epic Comeback: Triumphing Over Injury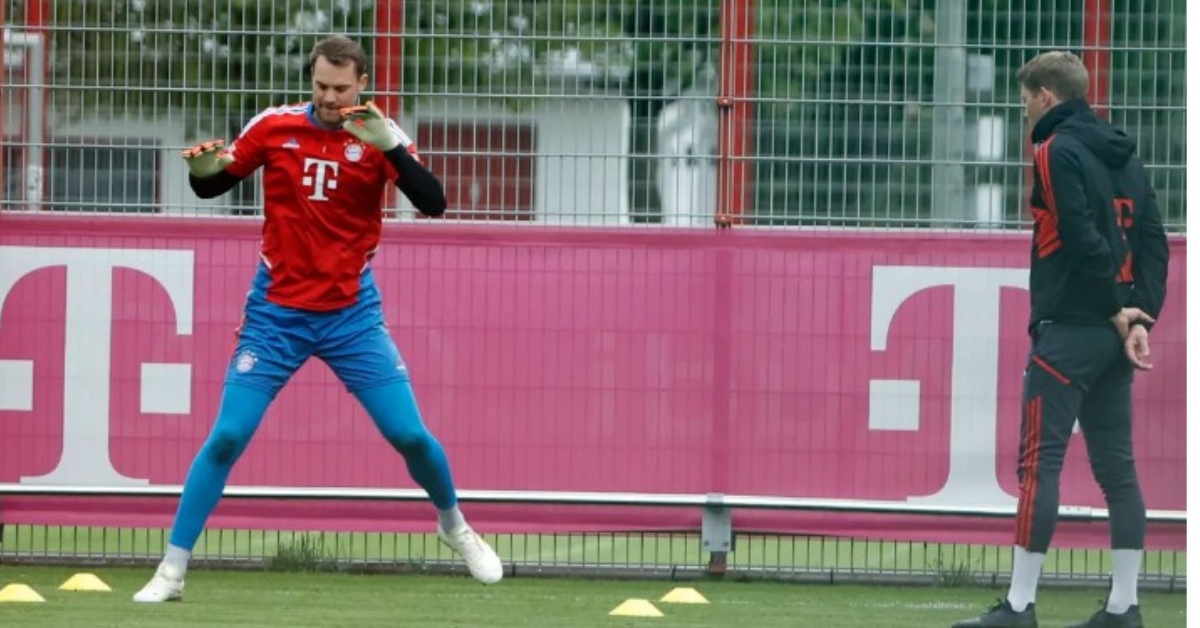 In an unprecedented turn of events, Bayern Munich's star goalkeeper, Manuel Neuer, faced a unique challenge in his illustrious career. The journey began in December 2022 when a skiing trip took an unexpected turn, leading to a severe injury that would test Neuer's resilience.
The Skiing Mishap: A Curious Beginning
Following Germany's early exit from the World Cup, Neuer, seeking solace, embarked on a skiing adventure in the Alps. Little did he know that a routine activity for him would result in a 10-month-long saga of recovery.
The Diagnosis: A Severe and Uncommon Injury
A helicopter ride to Murnau revealed the extent of Neuer's injury – a broken tibula and fibula, deemed one of the most serious in recent decades for a professional footballer.
Club's Reaction: A Broken Leg and an Unexpected Replacement
With Bayern set to resume Bundesliga without their key goalkeeper, the club swiftly secured Yann Sommer as a replacement. Neuer, faced with uncertainty, apologized to his team, anticipating a lengthy absence.
Neuer's Determination: The Decision to Fight Back
Despite his age and an enviable career, Neuer's determination shone through. Instead of opting for an easy exit, he set a goal to return to the field, emphasizing his love for the game and a desire for one more significant achievement.
Road to Recovery: A Grueling 10-Month Odyssey
The recovery process was meticulous, involving phases like bone healing, learning to walk again, and rebuilding muscle structure. Neuer's mental fortitude played a pivotal role, turning each setback into a stepping stone.
Psychological Hurdles: The Mental Aspect of Rehabilitation
Having experienced lengthy sidelines before, Neuer tackled the psychological challenges positively. His upbeat approach, coupled with a supportive team, ensured he maximized every training and therapy session.
Setbacks and Triumphs: The Rollercoaster of Neuer's Comeback
The journey was not without obstacles. Setbacks, including pain and a minor operation, tested Neuer's resolve. Yet, his meticulous recovery plan, along with the removal of a troublesome screw, contributed to a remarkable comeback.
A Hero's Return: Neuer's Emotional Comeback for Bayern Munich
On October 28, 2023, 351 days post-injury, Neuer returned to the starting lineup against Darmstadt. The 8-0 win marked an emotional comeback, with Neuer expressing gratitude to those who stood by him.
Coach's Pride: Thomas Tuchel Applauds Neuer's Resilience
Bayern Munich's head coach, Thomas Tuchel, expressed pride in Neuer's relentless pursuit of recovery. Tuchel highlighted the goalkeeper's clarity of purpose and unwavering commitment through the ups and downs.
Triumphant Return: Neuer Back in Action for Bayern
While cautious about his return, Neuer's recent performances underscore a positive comeback. With victories against top teams, Neuer's resilience continues to inspire, and his return to the international stage appears imminent.
Manuel Neuer's journey is more than a mere sporting comeback; it's a testament to determination, resilience, and the unwavering spirit of a football legend.
For More Related Updates Please Visit Our Official Website
By- Sahiba Suri