Klassiker Key Duels: Player Face-Offs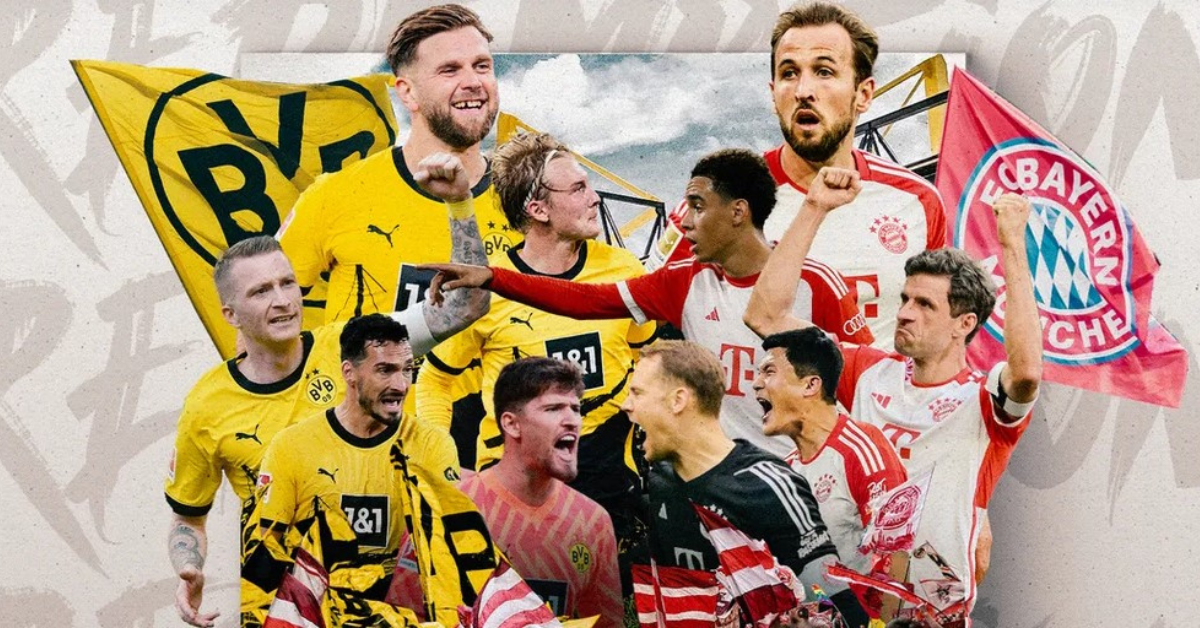 The highly anticipated "Klassiker" showdown between Borussia Dortmund and Bayern Munich is approaching, and the clash promises to be a star-studded spectacle. Let's delve into the key duels that could play a pivotal role in determining the outcome of this prestigious fixture.
Niclas Füllkrug vs. Harry Kane:
This duel features the reigning Bundesliga top scorer, Niclas Füllkrug, against one of the top contenders for the crown, Harry Kane. While Füllkrug has had a slower start to the season with just two goals in nine matches, Kane has been prolific, notching an impressive 12 goals. Kane's addition to Bayern has provided both goals and assists, making him a crucial player for his team. The battle between these two contrasting forwards will be essential for their respective teams' chances of success.
Julian Brandt vs. Jamal Musiala:
Julian Brandt, who has been in excellent form, will face off against Jamal Musiala. Brandt's contributions have been key for Borussia Dortmund, with four goals and four assists, contributing to an unbeaten start for his team. Musiala, on the other hand, is a talented midfielder known for his goal-scoring and assisting capabilities. Although he faced a minor setback due to a muscle injury, his potential remains undeniable. This duel in midfield will be a vital factor in the Klassiker.
Marco Reus vs. Thomas Müller:
In this battle of experienced veterans, Marco Reus and Thomas Müller take center stage. Reus, despite no longer holding the captain's armband, has been instrumental in turning Dortmund's season around. He has been a pivotal contributor in recent matches, scoring crucial goals. Thomas Müller, a master of finding space and delivering precise passes, remains a key player for Bayern. His assists have added to his remarkable career total, making him a linchpin for his team. This veteran showdown promises to be a highlight of the Klassiker.
Salih Özcan vs. Konrad Laimer:
Circumstances have set the stage for an intriguing midfield battle between Salih Özcan and Konrad Laimer. Özcan stepped up admirably to fill in for the injured Emre Can, impressing in recent matches for Dortmund. His performance in the Champions League and the Bundesliga has earned him praise. On the other side, Laimer's importance to Bayern escalated after Joshua Kimmich's suspension. With a thin midfield due to injuries, Laimer's role becomes crucial for Bayern's strategy. His versatility and determination will be on display in this vital duel.
The Klassiker promises to be a clash of titans, with these key duels likely to influence the outcome. As Dortmund and Bayern's star-studded squads prepare to face off, football fans can anticipate an intense and thrilling encounter.
For More Related Updates Please Visit Our Official Website
By- Sahiba Suri