Harry Kane Chasing Lewandowski's Record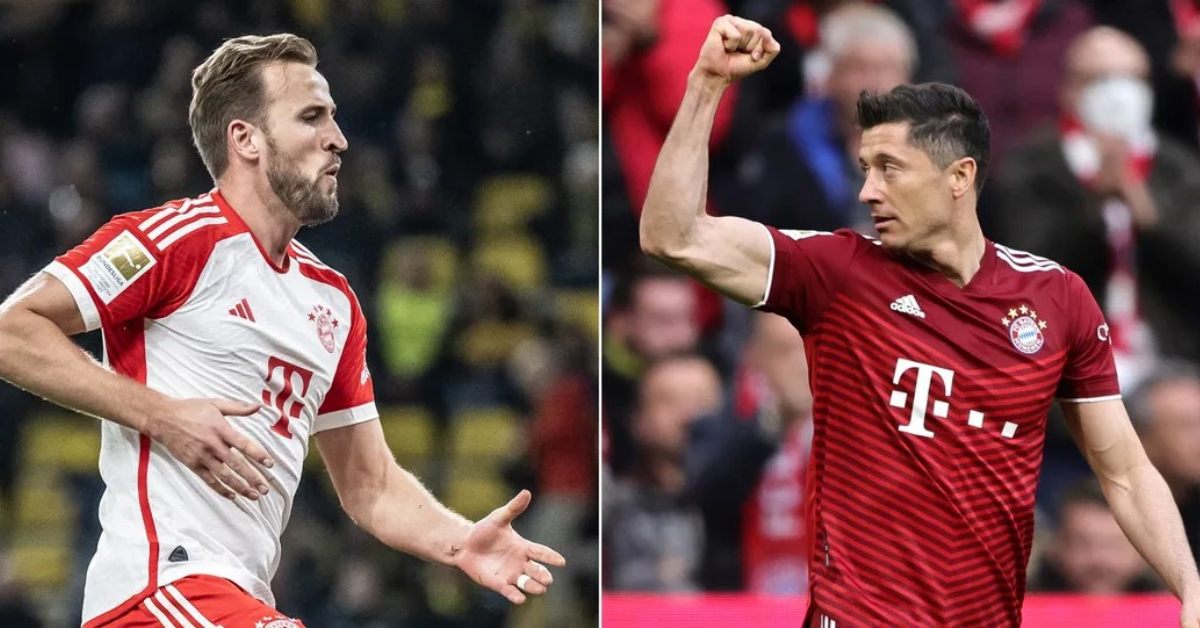 Is Harry Kane, the latest addition to Bayern Munich, poised to shatter Robert Lewandowski's single-season goal record? With an impressive 15 goals in his first 10 Bundesliga appearances, Kane's journey is undoubtedly remarkable. The simple answer to this question is a resounding yes.
For years, Bayern legend Gerd Müller's 40-goal record from the 1971/72 season remained seemingly unassailable, setting the standard for strikers. That was until Robert Lewandowski surpassed it in the 2020/21 season by scoring 41 goals, etching his name in history with a last-minute goal against Augsburg.
The following year, Lewandowski scored "only" 35 goals, and even the prolific Erling Haaland, during his two full seasons at Borussia Dortmund, managed 27 and 22 goals, respectively. This context makes Harry Kane's exceptional start in Germany all the more extraordinary.
Kane, a 30-year-old forward, achieved a hat-trick in Bayern's 4-0 victory over Dortmund, marking his second consecutive treble. The last player to achieve this feat was Mario Gomez in 2011. Kane has notched three Bundesliga hat-tricks this season, a feat previously matched only by Cologne's Christian Müller in 1964/65.
Kane's recent performances propelled him to the top of the Bundesliga scoring charts with 15 goals, one ahead of the injured VfB Stuttgart striker Serhou Guirassy. To put this in perspective, the only player in Bundesliga history to score 15 goals after 10 rounds of matches was Gerd Müller in the 1968/69 season. However, Gerd Müller couldn't sustain that pace and finished the season with 30 goals.
Comparatively, Müller and Lewandowski had scored significantly fewer goals (four and 12, respectively) at this stage in their record-breaking years.
Adding to Kane's remarkable statistics are his five Bundesliga assists, with only RB Leipzig's Xavi Simons surpassing him with six. Kane's direct involvement in 20 goals this season is unprecedented since detailed data collection began in the Bundesliga in 1992/93.
The question remains: Can Kane break Lewandowski's record? While injuries, squad rotation, and dips in form may still play a role, from a mathematical standpoint, Kane is on track to surpass the record. He currently averages a goal every 44 minutes in the Bundesliga, and with 2,160 minutes remaining in the season's 24 league matches, he could potentially finish with 64 goals if he maintains his current pace. Kane's incredible performance suggests he has what it takes to rewrite the record books.
For More Related Updates Please Visit Our Official Website
By- Sahiba Suri