Harry Kane Chases Team : A Fresh Start at Bayern Munich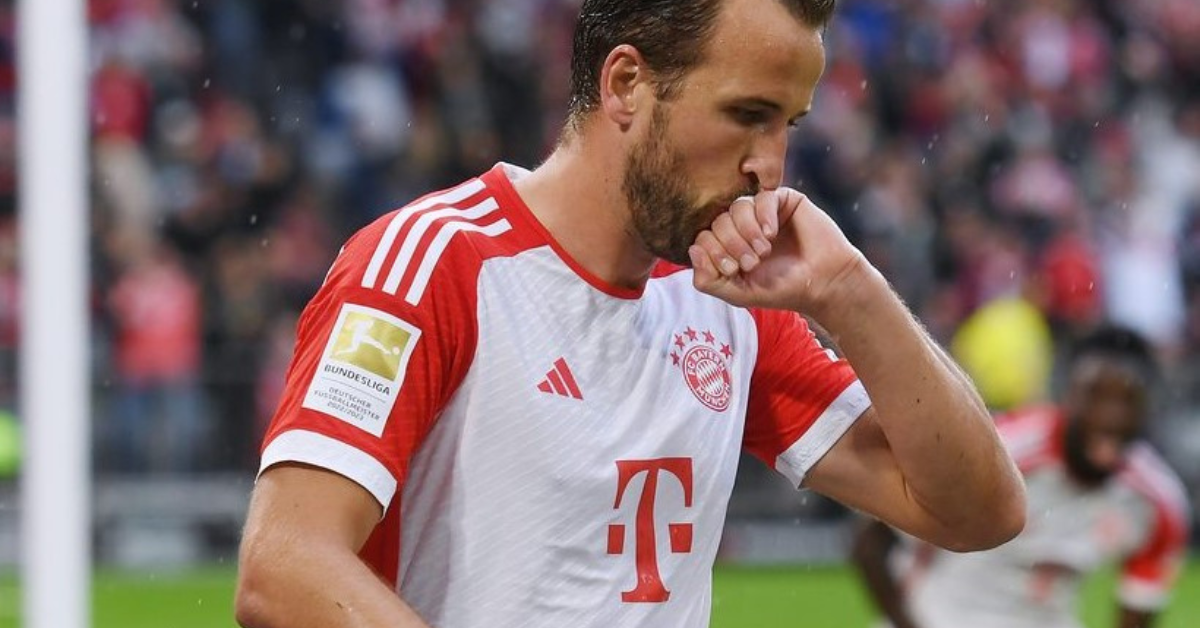 Harry Kane, the legendary goal scorer from Tottenham Hotspur, has embarked on a new journey with Bayern Munich, driven by a burning desire to secure team honors over individual accolades. Kane, renowned for his impressive goal tally at Spurs and on the international stage with England, felt the time was ripe to seek a fresh challenge that could fill the void of major team achievements in his illustrious career.
At Tottenham, Kane etched his name into the record books as the club's all-time top scorer, notching an impressive 280 goals. His remarkable feats extended to the English national team, where he found the back of the net 58 times in 84 appearances. Moreover, Kane had his sights set on surpassing Alan Shearer's iconic Premier League record of 260 goals before he departed from Spurs.
Yet, despite these individual accolades, Kane's playing CV was missing a crucial element – a major team honor. He had come tantalizingly close to tasting glory, being a runner-up in European competitions with both Tottenham and England in consecutive seasons. But the elusive team silverware remained just out of reach.
In a candid interview with The Independent's Miguel Delaney, Kane explained his motivation for joining Bayern Munich. He highlighted the shift in pressure, emphasizing that at Spurs, a couple of games without victory didn't spell disaster. However, the expectations at Bayern are of an entirely different magnitude – victory is demanded in every game. Even when Bayern secured convincing wins of 4-0 and 3-1 in their first two matches, there were discussions about the quality of their performance. Such standards are a natural consequence of playing for one of the world's biggest clubs.
Kane has wasted no time in adapting to his new environment, making an immediate impact in the Bundesliga. In his first three games for Bayern, he has tallied three goals and provided an assist, contributing significantly to his team's victories over Werder Bremen, Augsburg, and Borussia Mönchengladbach. Bayern Munich and Bayer Leverkusen are the only two teams with a perfect record of nine points in the league, setting the stage for an exciting clash between the two after the international break.
The Champions League, a coveted competition in world football, also beckons for Kane and Bayern. Drawn in Group A alongside Manchester United, Galatasaray, and FC Copenhagen, Bayern Munich, a six-time European champion, is widely expected to excel. Their recent history under Hansi Flick, including an international sextuple in 2020, demonstrates the club's capability to achieve success both domestically and on the grand European stage.
Kane's decision to join Bayern Munich was motivated by his desire to experience different emotions and to compete at the highest level. As he gears up for the Champions League campaign with Bayern, the striker is relishing the opportunity to chase the team glory that has eluded him in the past. This fresh chapter in Kane's career promises to be an exciting one, with Bayern Munich providing the platform for him to pursue victory at home and abroad.
For more related updates visit our official website
By- Sahiba Suri