German Clubs in 2023/24 European Competitions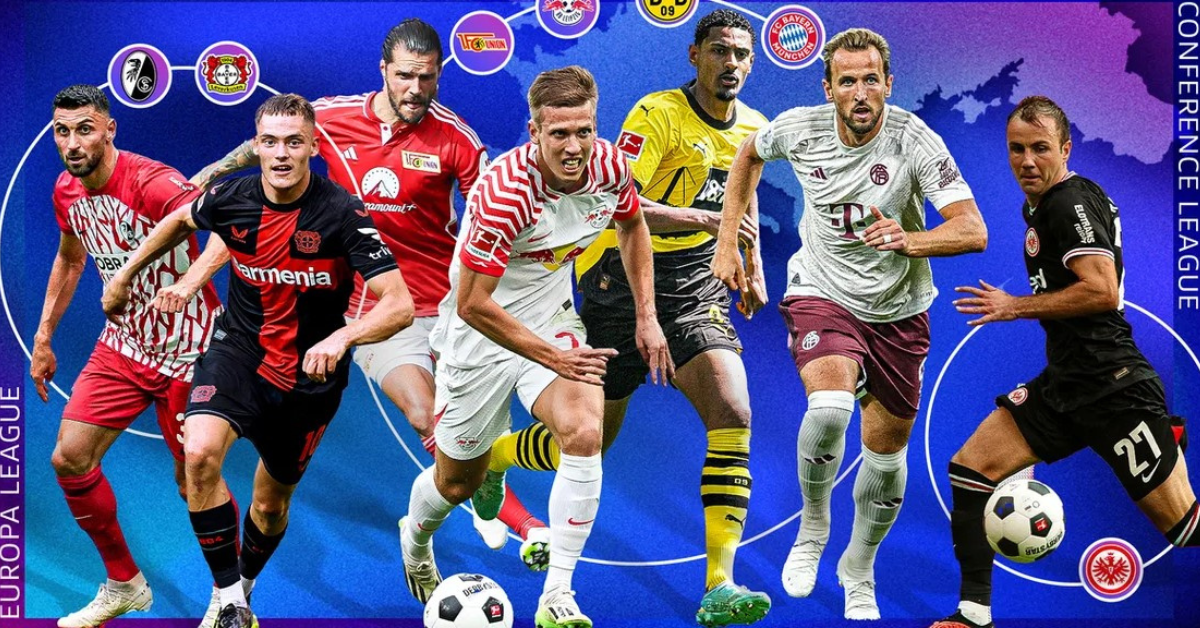 In the 2023/24 UEFA Champions, Europa, and Conference Leagues, seven German clubs are representing the Bundesliga. Here's a concise summary of the fixtures and key details for each team in the European competitions:
Champions League:
Bayern Munich, Borussia Dortmund, RB Leipzig, and newcomers Union Berlin are Germany's representatives in the Champions League group stage.
Union Berlin plays their European home matches at the Olympiastadion instead of the Stadion an der Alten Försterei.
Ukrainian champions Shakhtar Donetsk plays their home matches at Hamburg's Volksparkstadion due to the ongoing conflict in their homeland.
Europa League:
Bayer Leverkusen and Freiburg are the Bundesliga clubs participating in the Europa League.
Conference League:
Eintracht Frankfurt is the sole German representative in the Conference League.
Matchday Highlights:
Matchday 1 saw RB Leipzig defeating Young Boys 3-1, Borussia Dortmund losing 2-0 to Paris Saint-Germain, Bayern Munich edging out Manchester United 4-3, Bayer Leverkusen winning 4-0 against Hacken, Freiburg prevailing 3-2 over Olympiacos, and Eintracht Frankfurt beating Aberdeen 2-1.
On Matchday 2, Union Berlin fell to Braga 3-2, Bayern Munich secured a 2-1 victory over Copenhagen, RB Leipzig faced a 3-1 defeat against Manchester City, and Borussia Dortmund played a goalless draw with AC Milan.
Matchday 3 witnessed Bayern Munich defeating Galatasaray 3-1, while Union Berlin faced a 1-0 loss to Napoli.
Upcoming Fixtures:
On October 25, Newcastle United is set to play Borussia Dortmund, and RB Leipzig will face Red Star Belgrade.
On October 26, Freiburg will meet Backa Topola, Bayer Leverkusen will take on Qarabag, and Eintracht Frankfurt will clash with HJK.
The German clubs are competing at various levels in the European competitions, with several intriguing fixtures in store.
For More Related Updates Please Visit Our Official Website
By- Sahiba Suri