Dortmund's Path to Champions League Victory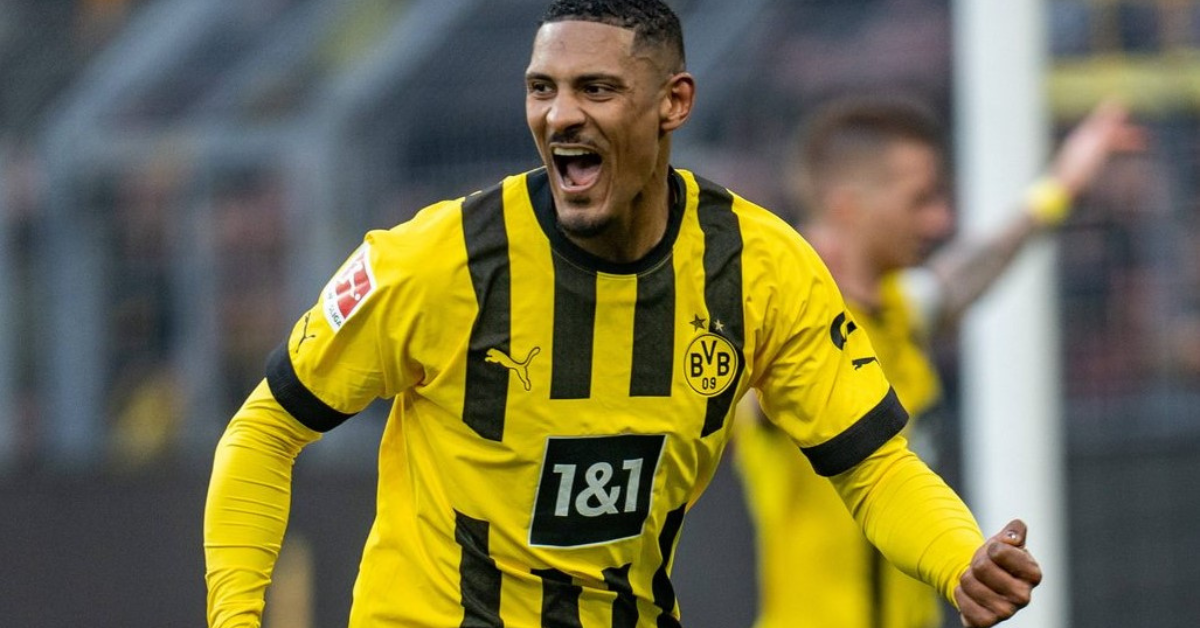 Dortmund's Path to Champions League Victory
5 Reasons Borussia Dortmund Will Beat PSG in the Champions League
Borussia Dortmund is bracing itself for a formidable challenge as they embark on their UEFA Champions League journey in Group F, facing off against French champions PSG, AC Milan, and Newcastle United. While the competition is intense, Dortmund boasts a compelling set of reasons why they have the potential to secure a pivotal victory, even in the midst of this challenging group.
1) Formidable Firepower: One of the defining features of Dortmund's play in the latter stages of the previous Bundesliga season was their relentless ability to find the back of the net. A remarkable 52 goals were ruthlessly hammered in over the course of the final 17 league matches, a tally that far exceeded any other team in the competition. The prolific goal-scoring has continued into the current season, and the key architects of this offensive spectacle remain firmly in place. Donyell Malen, in particular, has effortlessly carried his incredible goal-scoring form from the spring into the new campaign, already netting three times in Dortmund's first four league fixtures. Sebastien Haller, the seasoned striker with a staggering Champions League record of 11 goals in just 10 appearances, is primed and ready to make his mark. Karim Adeyemi, too, enters the fray with an impressive six goals to his name in the competition, his remarkable solo goal against Chelsea in the previous season's last 16 still fresh in the memory. Dortmund's arsenal has been further bolstered with the arrival of Niclas Füllkrug, the joint top scorer in last season's Bundesliga. The imposing center-forward has the potential to be the clinical finisher Dortmund needs on their swift counter-attacks. And, as if that weren't enough, the return of Gio Reyna, after his absence at the start of the season due to injury, adds yet another dimension to Dortmund's attacking prowess. Reyna's five goals and one assist as a substitute in the first half of 2023 underline the impact he can have as a game-changer, providing Dortmund with an unexpected ace up their sleeves in Paris.
2) Experience is Key: The age-old debate in football pits youthful exuberance against the wisdom of experience. In reality, both attributes hold their merits under varying circumstances, but when it comes to the high-stakes, nerve-wracking atmosphere of an away Champions League fixture against a heavyweight opponent, having a squad well-versed in such situations can be the difference-maker. Dortmund, this season, has leaned more towards the latter. By securing the services of 30-year-old Füllkrug and 29-year-old midfielder Marcel Sabitzer, who has previously plied his trade at Bayern Munich and RB Leipzig, to fill the midfield void left by Jude Bellingham, Dortmund has taken on a more mature appearance. This shift is reflected in the average age of their starting XI, which stood at a seasoned 28.8 years during their season opener against Cologne. This marks a substantial increase from the previous season's starting XI, with an average age of 25.6 years. In contrast, PSG fielded a squad with an average age of 24.8 years in their Ligue 1 campaign opener. If the match in Paris turns into a closely contested battle, Dortmund's additional experience could well prove to be a pivotal advantage.
3) Happy Travelers: If the previous Champions League campaign, in 2022/23, is any indication, Dortmund has every reason to approach their journey to Paris with confidence and optimism. Dortmund notched up six goals in their three away group stage matches, surpassing their tally of four in three home fixtures. Furthermore, Dortmund displayed a resolute and fearless demeanor in the face of formidable opponents. Their inaugural away encounter was against eventual tournament victors Manchester City, a clash that saw Dortmund push the all-conquering Citizens to the brink of a Champions League defeat. Jude Bellingham's opener remained unanswered until the 80th minute, when two late goals sealed a narrow win for the hosts. On their next European sojourn, Dortmund achieved an even more spectacular feat—a resounding 4-1 victory against eventual Europa League winners Sevilla. This demonstrated that Dortmund is not merely content to travel but is eager to conquer in hostile environments.
4) Kolo no-goal Muani: While Randal Kolo Muani showcased his phenomenal attacking prowess in the Bundesliga last season, Dortmund's defenders have displayed an uncanny ability to stymie his advances. The French forward, in his previous role at Eintracht Frankfurt, failed to find the back of the net in encounters against Dortmund. In these matches, Dortmund secured victories with scores of 2-1 and 4-0. Clearly, Dortmund's defense possesses the know-how to contain the talented striker. However, they will also be tasked with subduing the threats posed by Kylian Mbappe and Ousmane Dembele, with Dembele being a former Dortmund player. Given the high expectations on Kolo Muani's shoulders, especially following the departures of Lionel Messi and Neymar, the knowledge of how to nullify his impact could be a valuable asset for Dortmund.
5) Pressure Off: Borussia Dortmund stands as a club with the potential to make a significant impact in the Champions League, as evidenced by their past triumph in 1997 and their appearance in the 2013 final. The club enters this competition with the confidence of progressing from a highly competitive group and aiming to reach the latter stages for the fifth time in six seasons. Once there, they might just allow themselves to dream of an outside challenge for the coveted crown. In stark contrast, PSG's aspirations have been explicitly targeted at winning the Champions League since the arrival of their current ownership in 2012. The fact that they are yet to accomplish this goal has added immense pressure to their campaigns each season. With a new coach, Luis Enrique, and a revamped strategy that includes signings like Kolo Muani and Dembele, alongside the departure of global superstars Messi and Neymar, PSG is determined to commence their campaign on a positive note.
As Borussia Dortmund readies itself to face PSG in this highly anticipated Champions League showdown, they carry with them the formidable firepower, valuable experience, impressive travel record, defensive capabilities against key threats, and a comparatively lighter burden of expectations. These five reasons stand as the pillars upon which Dortmund can build their path to victory in the UEFA Champions League.
For More Related Updates Visit Our Official Site
By- Sahiba Suri