Dortmund vs. Newcastle: Champions League Clash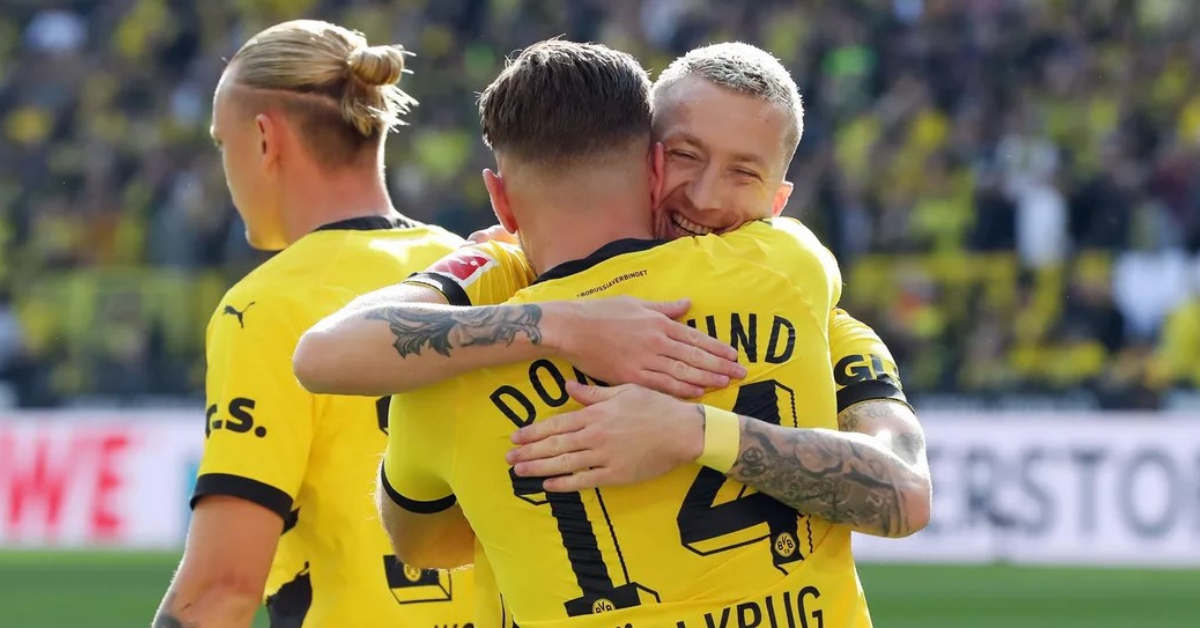 In a crucial UEFA Champions League matchup, Borussia Dortmund faced Newcastle United in Group F. With the group's standings tightly contested, both teams sought to secure a pivotal victory in this clash. Here's a summary of the key points from the pre-match analysis:
Dortmund's Quest for a Win: Borussia Dortmund aimed to secure their first win in this season's UEFA Champions League campaign. After starting with a loss against Paris Saint-Germain, they managed to earn a point in a 0-0 draw against AC Milan. This match presented them with an opportunity to climb from fourth to first place in the group, highlighting the competitiveness of this year's "group of death." Dortmund came into the game with an impressive league record, having won five consecutive matches and remaining undefeated in the 2023/24 season.
Julian Brandt's Heroics: Julian Brandt was a standout performer for Dortmund, with four goals and five assists in 11 competitive appearances this season. His golden goal in a recent win over Werder Bremen underscored his vital contribution to the team's success. With the form he displayed, Brandt was set to play a pivotal role in Dortmund's strategy.
Newcastle's Strong Return: Newcastle United, returning to the Champions League for the first time since 2002/03, topped Group F following a convincing 4-1 victory over PSG in their previous match. Despite a shaky start in the English Premier League, including three straight defeats, they managed to regain momentum and rise in the standings. Former Dortmund striker Alexander Isak, their top scorer, had seven goals across all competitions and was set to lead the line. Joelinton, a one-time Hoffenheim striker now playing as a midfielder, was expected to be fit after recovering from a hamstring injury.
Key Match Stats: Several key stats added to the anticipation of the match. Niclas Füllkrug, with four goals in his last six games, was in fine form. Marco Reus, Dortmund's record goalscorer in the Champions League, had contributed three goals and an assist in his last seven competitive appearances. Sébastien Haller, with an impressive Champions League record of 11 goals in 10 appearances, was another player to watch. Julian Brandt had created more chances than any other player in the Champions League's first two matchdays this season.
Probable Lineups:
Newcastle: Pope – Trippier, Schär, Lascelles, Burn – Tonali, Guimarães, Longstaff – Almirón, Isak, Gordon
Dortmund: Kobel – Wolf, Hummels, Schlotterbeck, Bensebaini – Sabitzer, Can – Malen, Reus, Brandt – Füllkrug
The match promised an intense showdown between two strong teams in a tightly contested group, with both sides seeking a vital win to advance in the Champions League.
For More Related Updates Please Visit Our Official Website
By- Sahiba Suri