"Dortmund Signs Niclas Füllkrug from Werder Bremen"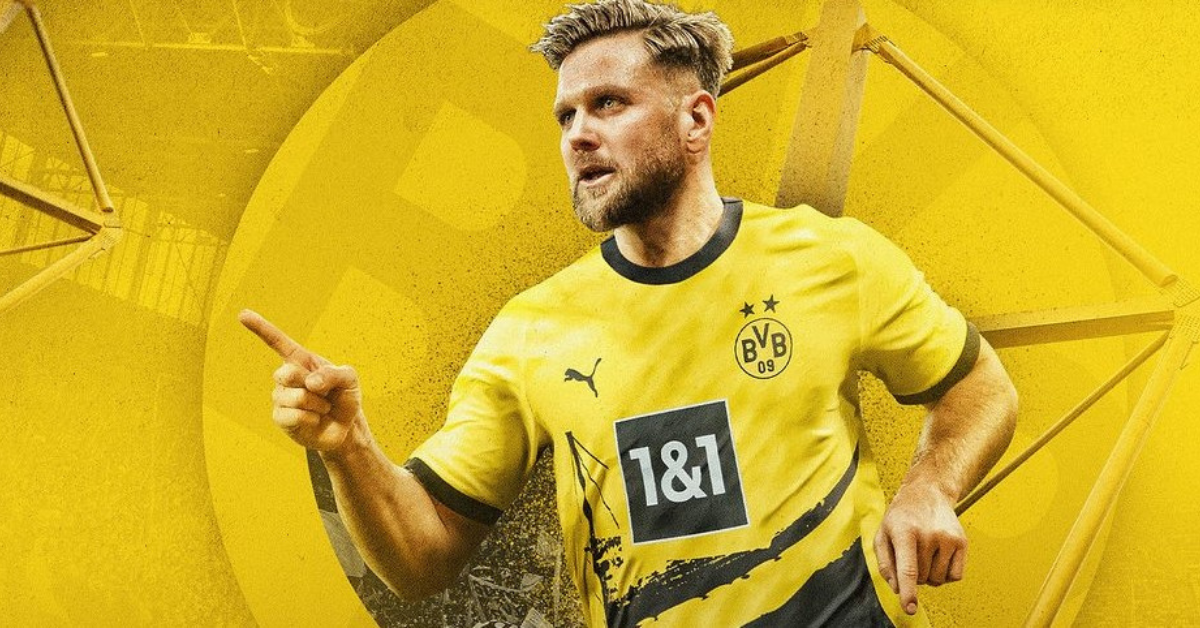 Borussia Dortmund's recent signing of Niclas Füllkrug from Werder Bremen has generated a buzz in the football world. The 30-year-old striker has penned a three-year contract with Dortmund, marking a significant move in his career.
Füllkrug's impressive performance in the Bundesliga during the 2022/23 season caught the attention of many, as he emerged as the joint-top scorer with 16 goals, sharing the accolade with Christopher Nkunku. This achievement showcased his remarkable ability to find the back of the net consistently, further solidifying his reputation as a potent goal-scorer.
The German striker's proficiency isn't limited to club football alone. Füllkrug boasts an enviable scoring record for his national team, Germany, having netted seven goals in just nine senior international appearances. Notably, he showcased his prowess on the global stage during the 2022 FIFA World Cup, where he managed to score twice in three matches. This kind of international experience adds depth to his already impressive profile.
Watch: https://www.sportsmonks.com/premier-league/champions-league-group-stage-pots-confirmed/
Sebastian Kehl, the sporting director of Borussia Dortmund, expressed his excitement over the signing, highlighting Füllkrug's consistent goal-scoring record and his pivotal role within the German national team's forward line. Kehl emphasized Füllkrug's diverse skill set, describing him as a playmaking attacker who excels in aerial duels and one-on-one situations. This versatility aligns with Dortmund's strategic approach and the specific qualities they were seeking to bolster their attacking lineup.
Füllkrug's journey to Dortmund involves a departure from Werder Bremen, where he enjoyed a fruitful tenure. Throughout his time at Bremen, he managed to amass an impressive tally of 49 goals in 124 competitive appearances. Notably, he played a crucial role in helping the club secure promotion back to the Bundesliga in 2022, underlining his importance to the team's successes.
His arrival at Dortmund comes with a clear role in mind. Füllkrug will provide healthy competition for Sebastien Haller in the forward position, adding depth and options to the team's attacking strategy. Additionally, his signing comes at a critical juncture as Haller might miss a number of games in the upcoming year due to his participation in the Africa Cup of Nations, making Füllkrug's presence even more valuable.
As fans eagerly anticipate the upcoming season, all eyes will be on Niclas Füllkrug as he dons the Borussia Dortmund jersey and aims to continue his impressive goal-scoring exploits in one of the most competitive football leagues in the world. His experience, skills, and proven track record make him a valuable asset for Dortmund as they strive for success on both domestic and international fronts.
For more related updates , visit our official website
By- Sahiba Suri