Bundesliga's Best: Kane, Guirassy, Reus, and More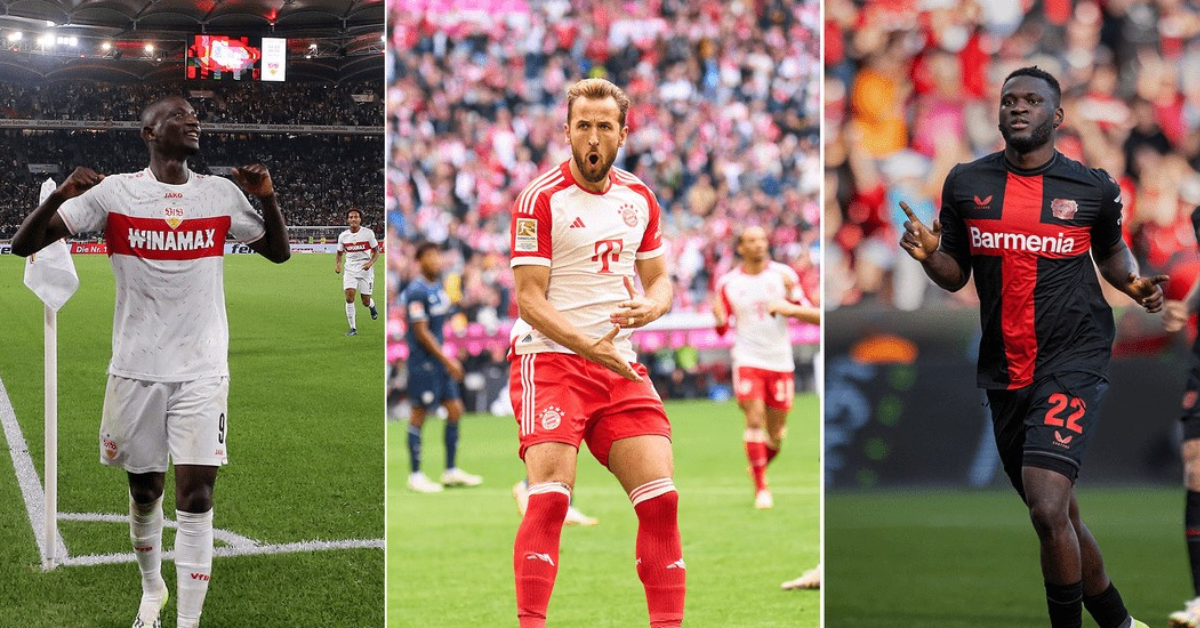 Bundesliga's Best: Kane, Guirassy, Reus, and More
"Harry Kane's Hat-Trick, Guirassy's Brilliance, and More: Bundesliga's Top Moments"
Harry Kane's Record-Breaking Hat-Trick
Just one day ago, Bayern Munich's sensational signing, Harry Kane, lit up the Bundesliga with a stunning hat-trick during their 7-0 demolition of Bochum. Kane's performance not only marked a historic moment for the Bavarian giants but also showcased his exceptional adaptability and goal-scoring prowess in his new Bundesliga adventure.
Scintillating Serhou Guirassy
Serhou Guirassy continues to shine for VfB Stuttgart, and his impressive form extended into another matchweek. The Swabians' electrifying forward played a pivotal role in their comeback victory against Darmstadt, further solidifying his reputation as a goal-scoring sensation. Guirassy's remarkable achievement of scoring three consecutive braces sets a new standard in Stuttgart's history.
Marco Reus: BVB's Reliable Scorer
As Marco Reus approaches 370 Bundesliga appearances, he continues to be a reliable force for Borussia Dortmund. His recent match-winning goal against Wolfsburg, his 116th in Black-and-Yellow, solidified his position as the third-highest Bundesliga goalscorer in the club's history. Reus's contribution was vital to Dortmund's weekend victory and provided a much-needed morale boost.
Hungry Hoffenheim on the Rise
Hoffenheim's impressive turnaround under coach Pellegrino Matarazzo is garnering attention. Following four consecutive Bundesliga wins, the team that celebrated top-flight survival in the previous season now finds itself among the top five teams in the division. Their latest triumph, a convincing 2-0 win over Union Berlin, highlights their resurgence and potential as a force to be reckoned with this season.
Boniface and Bayer Leverkusen's Blaze
Victor Boniface continues to be the driving force behind Bayer Leverkusen's success. The Nigerian sensation, who played a crucial role in Leverkusen's midweek UEFA Europa League victory, added two more goals to his tally in their 4-1 triumph against Heidenheim. With six goals and two assists this Bundesliga season, Boniface's blazing form is propelling Leverkusen to the top of the league.
These standout moments from Matchday 5 exemplify the excitement and talent that define the Bundesliga, making it a must-watch for football fans worldwide.
For More Related Updates Visit Our Official Website .
By- Sahiba Suri