Bundesliga Shocking : Top Surprises Revealed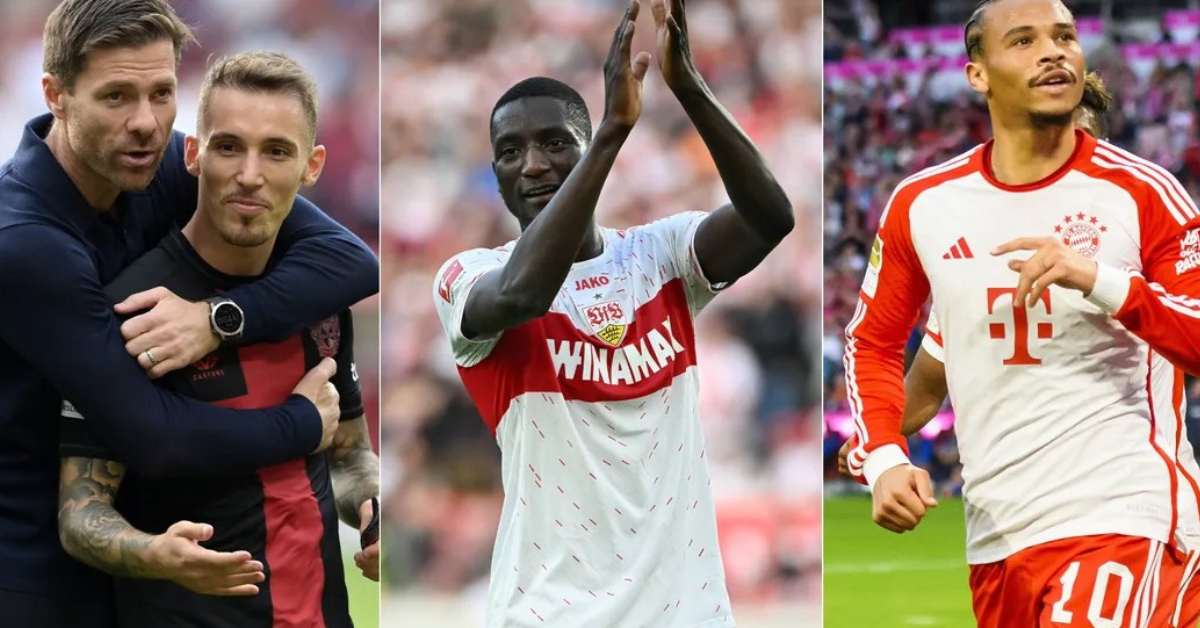 Bundesliga, Germany's top-tier football league, has already witnessed an array of astonishing and unexpected stories in the early stages of the season. Let's delve into the five most remarkable surprises that have unfolded so far:
Leverkusen Lightning: At the beginning of the season, all eyes were on Bayer Leverkusen, led by the experienced Xabi Alonso. The club had concluded the previous season with an impressive 14-match unbeaten streak, reaching the UEFA Europa League semi-finals and securing a sixth-place finish in the Bundesliga. Nevertheless, no one could have predicted the extraordinary transformation that has taken place since. Leverkusen has surged to the top of the Bundesliga table, winning nine out of their first ten matches in all competitions. Much of their success can be attributed to Xabi Alonso's coaching style, which emphasizes fluid ball movement and domination over opponents. Leverkusen has scored three or more goals in all but one of their first eight matches, which was a commendable 2-2 draw against the formidable Bayern Munich. Their summer signings, including Victor Boniface, Granit Xhaka, and Alejandro Grimaldo, have seamlessly integrated into the team, exceeding expectations. Victor Boniface, in particular, has been a revelation, netting seven goals in his first seven Bundesliga appearances. With impressive performances against Bayern Munich and RB Leipzig, it's no longer a secret that Leverkusen is a force to be reckoned with this season, sparking hopes among their fans of a potential Bundesliga title challenge.
Serhou Guirassy and Stuttgart Soaring: VfB Stuttgart's incredible resurgence has been one of the standout surprises of the season. After narrowly securing their spot in the Bundesliga through a promotion/relegation playoff victory over Hamburg the previous season, they've burst out of the gate this time around. Their swashbuckling style of play has been evident from the outset, with two dominant 5-0 victories in their first three matches, against Bochum and Freiburg, setting the tone. With six wins and 22 goals in their opening seven matches, Stuttgart has soared to second place in the table. The standout player in their resurgence has been Serhou Guirassy, who has scored a remarkable 13 goals in those seven matches, breaking Robert Lewandowski's record for the best goal tally at this stage of the season. Supported by players like Chris Führich and Enzo Millot, who have been dubbed the "Magic Triangle" for their contribution to Stuttgart's swift and incisive attacks, the team's solid defense, anchored by on-loan goalkeeper Alexander Nübel, has also kept three clean sheets in the early encounters. While the longevity of Stuttgart's stunning form remains uncertain, one thing is clear: their unexpected surge has already delivered magical moments for their fans.
Unheralded Stars: Amid the high-profile arrivals like Harry Kane, the Bundesliga has witnessed impressive performances from lesser-known talents. Serhou Guirassy, who stands out as one of the most remarkable surprises, has been joined by Wolfsburg's Jonas Wind, who has defied expectations by scoring seven goals in his first seven matches, nearly keeping pace with Kane's impressive start at Bayern Munich. Even in more established clubs like Borussia Dortmund, players like Julian Ryerson have emerged as unexpected sources of inspiration. Ryerson's never-say-die attitude and his stunning solo goal against Hoffenheim, where he displayed superhuman energy to chase down the length of the pitch and score, have endeared him to fans.
In summary, the Bundesliga has unfolded as a theater of surprises in its early stages. Bayer Leverkusen's resurgence under Xabi Alonso, Stuttgart's astonishing rise, and the remarkable performances of lesser-known talents like Serhou Guirassy, Jonas Wind, and Julian Ryerson have provided fans with captivating and unexpected stories. The season promises to be a thrilling journey filled with surprises and unpredictability, making it a must-watch for football enthusiasts around the world.
For More Related News Please Visit Our Official Website
By- Sahiba Suri