Bundesliga Matchday 10 Lineup Insights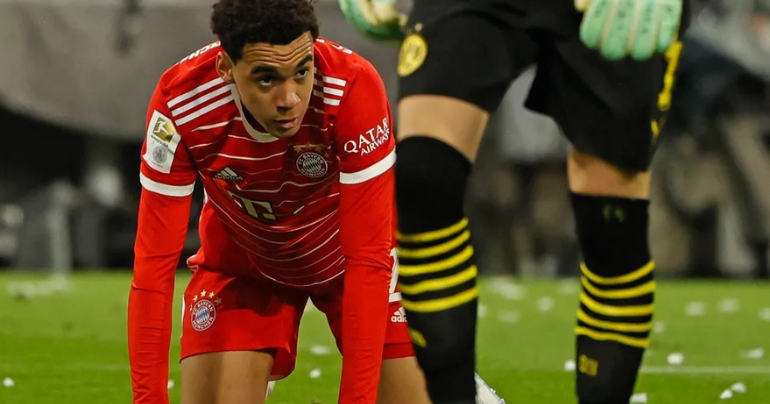 Three hours ago, fans are eagerly anticipating Matchday 10 of the Bundesliga, wondering if Jamal Musiala will recover in time for Bayern Munich's crucial match against Borussia Dortmund on Saturday night. As we await the action, let's take a look at the probable line-ups for the upcoming matches:
Friday 3 November:
Darmstadt will face Bochum at 8.30 pm CET. Darmstadt's starting XI may include Schuhen, Klarer, Zimmermann, Müller, and others. They will be without Gjasula, Maglica, Manu, Torsiello, and have Seydel as a doubtful player.
Bochum is expected to field players like Riemann, Mašović, Schlotterbeck, Bernardo, and more. Players like Antwi-Adjei, Bero, Esser, and others are sidelined, with Osei-Tutu as doubtful.
Saturday 4 November:
Union Berlin is set to play against Eintracht Frankfurt. Union's possible lineup includes Rønnow, Bonucci, Knoche, Leite, and more. They will miss Doekhi, Juranović, Khedira, and Schäfer.
Frankfurt's probable squad features Trapp, Tuta, Koch, Pacho, and others. Rode and Simoni are unavailable for the match.
Sunday 5 November:
On the upcoming matchday, Wolfsburg is gearing up for a challenging encounter against Werder Bremen. Wolfsburg's anticipated starting lineup for this fixture comprises Casteels, Baki, Lacroix, Jenz, Maehle, and several other key players. However, their striking options will be without the services of Nmecha due to his unavailability, and there is an air of uncertainty surrounding Rogério's participation, as he is currently listed as doubtful for the match.
Bremen's expected lineup features Zetterer, Veljković, Friedl, Jung, Weiser, and more. Keïta is out, and Groß, Pavlenka, and Rapp are doubtful.
Heidenheim will face VfB Stuttgart at 5.30 pm CET. Heidenheim's probable lineup may include Müller, Busch, Mainka, Siersleben, Föhrenbach, and more. Keller is out, and Pieringer is doubtful.
Stuttgart's expected squad features Nübel, Stenzel, Anton, Zagadou, Ito, and more. Guirassy and Nartey are sidelined, with Bredlow as doubtful.
These line-up predictions provide an overview of the probable teams for the upcoming matches on Matchday 10 of the Bundesliga. Fans will be eager to see how the action unfolds in these exciting matchups.
For More Related Updates Please Visit Our Official Website
By- Sahiba Suri