Bundesliga Fantasy Stars of the Season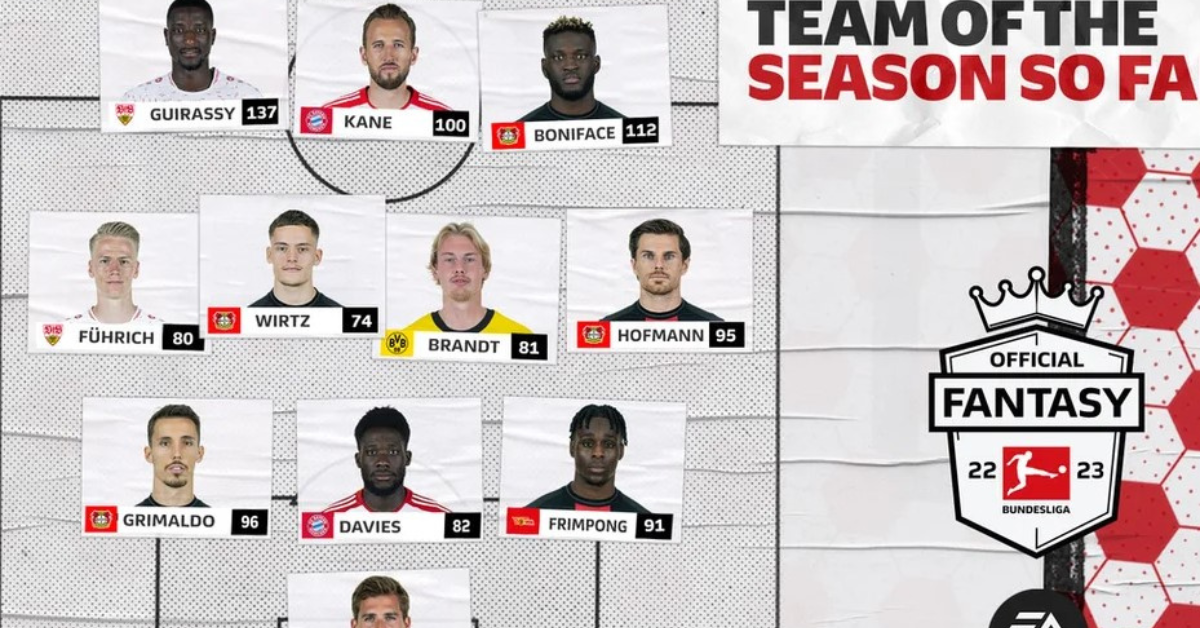 Bundesliga Fantasy Team of the Season So Far: Top Performers
The Bundesliga has been home to some sensational football this season, and as we approach the second international break, it's time to take a closer look at the top-performing fantasy players who have been lighting up the league. Whether you're a seasoned fantasy manager or just starting out, these standout players are worth considering for your squad.
Goalkeeper: Kevin Trapp
Club: Eintracht Frankfurt
Price: 11 million
Points: 59
Despite Eintracht Frankfurt's somewhat modest position in the league table, Kevin Trapp has been a fantasy revelation. The club may have scored just six goals so far, but they've also conceded a league-fewest five. Trapp's three clean sheets, particularly against Darmstadt and Heidenheim, have made him a valuable asset. His impressive 28 saves at an average of four per game indicate that he's a consistent point-scorer. With the ability to maintain clean sheets and make crucial saves, Trapp is a solid fantasy investment.
Defender: Jeremie Frimpong
Club: Bayer Leverkusen
Price: 15.7 million
Points: 91
Jeremie Frimpong is the first of several Bayer Leverkusen players on our fantasy dream team. Under the guidance of Xabi Alonso, Leverkusen has been playing outstanding football this season. Frimpong, an attacking full-back on the right, effectively functions as an "out of position" (OOP) asset in Bayer's 3-4-2-1 formation. With two goals, three assists, and 91 fantasy points, Frimpong has been a consistent contributor. His attacking prowess and ability to rack up fantasy points make him a must-have defender.
Defender: Alphonso Davies
Club: Bayern Munich
Price: 16 million
Points: 82
Alphonso Davies, although nominally a defender, operates on the left of Bayern Munich's back four. After a spectacular 32-point performance in Bayern's 4-0 victory over Werder Bremen, Davies demonstrated his fantasy potential. He has since maintained an impressive average of 12 points per game. His biggest point source is his duels, which include tackles won and opponents beaten 1v1. Davies is a versatile player who not only contributes defensively but also gets involved in Bayern's attacking plays.
Defender: Álex Grimaldo
Club: Bayer Leverkusen
Price: 11.6 million
Points: 96
Álex Grimaldo, a summer signing from Benfica, has proven to be a shrewd fantasy choice. Costing significantly less than his Leverkusen teammate Jeremie Frimpong, Grimaldo has outscored him by five points. This left-back is on set pieces for Bayer and has already scored crucial free-kicks against tough opponents like Bayern and Mainz. His accuracy from set-pieces and contributions to Bayer's attack make him a popular choice among fantasy managers.
As we build our fantasy dream team, it's evident that the Bundesliga has a wealth of talent on display this season. These standout performers have consistently delivered impressive fantasy points, making them essential considerations for any fantasy squad. Whether it's the reliable Kevin Trapp in goal, the attacking prowess of Jeremie Frimpong and Álex Grimaldo, or the versatility of Alphonso Davies, these players have been making their mark in the Bundesliga, and it's high time they did the same in your fantasy team.
So, as the second international break approaches, consider these top-performing players for your fantasy squad, and watch your points tally climb as the Bundesliga season unfolds.
For More Related News Please Visit Our Official Website
By- Sahiba Suri