"Bundesliga Fantasy Matchday 3 Bargains!"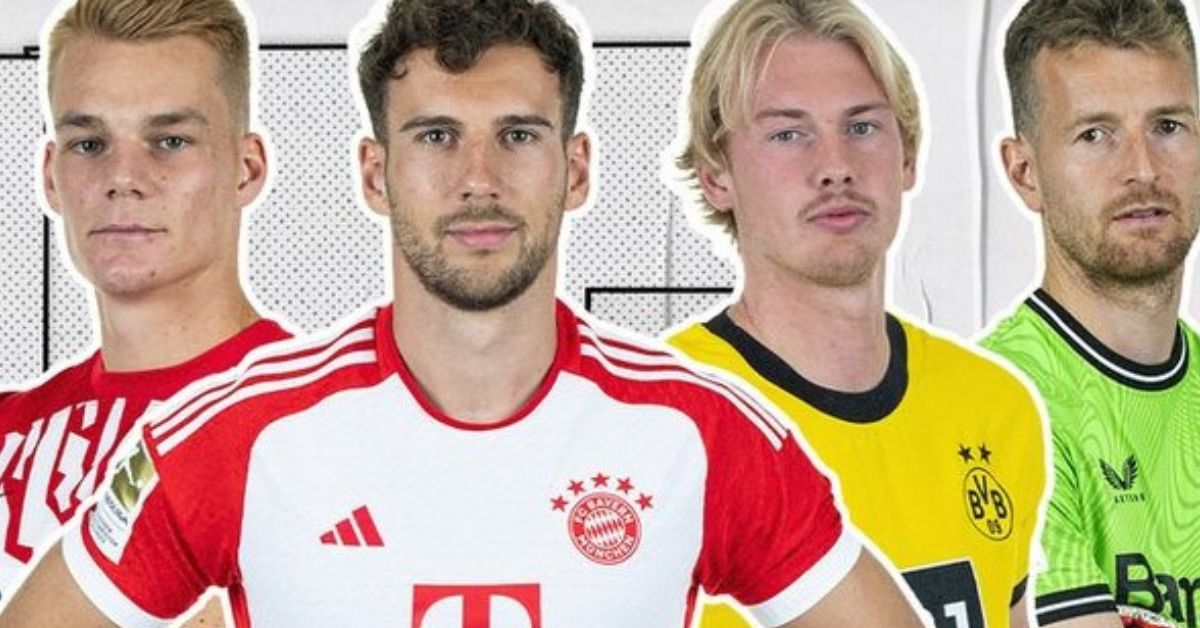 "Bundesliga Fantasy Matchday Sales: Grab Bargain Players for Matchday 3"
Get ready for an exciting new feature in Bundesliga Fantasy! Ahead of each matchday, one player from each of the 18 Bundesliga clubs will be available for a special cut-price deal. This unique opportunity allows managers to snag a discounted player for their fantasy squad.
Here's how it works: Every matchday, a selected player from each club will see their price reduced by 10%. These players could be those returning from injury, recent club transfers, or simply players that deserve your attention. You'll find these players highlighted on the transfer market, and you can also filter for players on sale.
Keep in mind, if you decide to purchase a player at the reduced price, their value will remain discounted only for that week. As soon as the matchday concludes, the player's value returns to normal.
Make strategic moves and take advantage of this opportunity, even if the player you acquire isn't available for the current matchday. Wise decisions could earn you some extra in-game cash.
Watch: https://www.sportsmonks.com/football-news/marco-reus-10-years-of-brilliance-at-borussia-dortmund/
Check out the bargains for Matchday 3:
Augsburg: Arne Engels (MF: 6M -> 5.4M), facing Bochum (home)
Bayer Leverkusen: Lukas Hradecky (GK: 10.3M -> 9.3M), facing Darmstadt (home)
Bayern Munich: Leon Goretzka (MF: 12.3M -> 11.1M), facing Borussia Mönchengladbach (away)
Bochum: Bernardo (DF: 3.7M -> 3.3M), facing Augsburg (away)
Borussia Dortmund: Julian Brandt (MF: 15.7M -> 14.1M), facing Heidenheim (home)
Borussia Mönchengladbach: Maximilian Wöber (DF: 6.6M -> 5.9M), facing Bayern Munich (home)
Cologne: Luca Waldschmidt (FW: 6.3M -> 5.7M), facing Eintracht Frankfurt (away)
Darmstadt: Fabian Nürnberger (MF: 3.1M -> 2.8M), facing Bayer Leverkusen (away)
Eintracht Frankfurt: Hrvoje Smolcic (DF: 3.8M -> 3.4M), facing Cologne (home)
Freiburg: Philipp Lienhart (DF: 10M -> 9M), facing VfB Stuttgart (away)
Heidenheim: Lennard Maloney (DF: 3.8M -> 3.4M), facing Borussia Dortmund (away)
Hoffenheim: Ozan Kabak (DF: 7.1M -> 6.4M), facing Wolfsburg (home)
RB Leipzig: Nicholas Seiwald (MF: 9.9M -> 8.9M), facing Union Berlin (away)
Mainz: Dominik Kohr (MF: 6.1M -> 5.5M), facing Werder Bremen (away)
Union Berlin: Kevin Volland (FW: 11M -> 9.9M), facing RB Leipzig (home)
VfB Stuttgart: Atakan Karazor (MF: 6.2M -> 5.6M), facing Freiburg (home)
Werder Bremen: Senne Lynen (MF: 5.8M -> 5.2M), facing Mainz (home)
Wolfsburg: Mattias Svanberg (MF: 9.6M -> 8.6M), facing Hoffenheim (away)
Explore the sales, strengthen your squad, and make your Bundesliga Fantasy experience even more exciting!
For more related updates , visit our official website.
By- Sahiba Suri