Bundesliga 60th Anniversary Celebration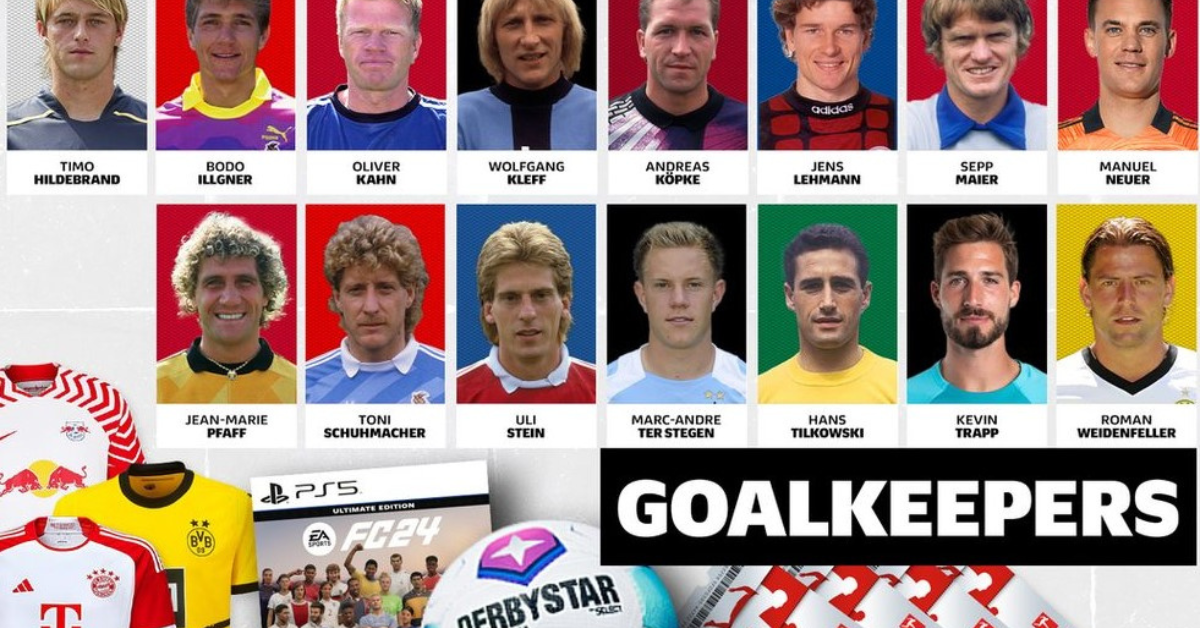 Bundesliga 60th Anniversary Celebration
Celebrate 60 Years of Bundesliga: Cast Your Vote for Your Favorite Players!
The Bundesliga, one of Europe's most prestigious football leagues, reached an incredible milestone on August 24, 2023, celebrating its 60th birthday in style. To mark this historic occasion, we have a series of exciting giveaways that are sure to delight football enthusiasts. We're offering a chance to win tickets to Bundesliga matches, signed jerseys from football legends, EA Sports FC 24, and official Derbystar matchballs. And what's even more thrilling is that participating is as easy as casting your vote for your all-time favorite players who have graced the Bundesliga stage over the past six decades.
A Grand Celebration of Bundesliga History
The Bundesliga has been home to some of the most extraordinary football talent the world has ever seen. From legendary strikers who've netted goals with precision to midfield maestros who've orchestrated beautiful plays, and rock-solid defenders who've guarded their teams with unwavering determination – the league has witnessed it all. As we celebrate its 60th anniversary, it's time to reflect on the players who've made us cheer, cry, and marvel at their extraordinary skills.
Spotlight on the Goalkeepers
While every position on the football field is vital, goalkeepers hold a unique place in the hearts of fans. They are the last line of defense, the heroes who make impossible saves and protect their team's honor. Now, it's your chance to honor these custodians of the net. We've carefully selected 15 remarkable goalkeepers from the Bundesliga's storied history, and we need your help to determine who stands out as the greatest of them all.
How to Cast Your Vote
Participating in this celebration is incredibly simple. You just need to rate your favorite goalkeepers on a scale from Your ratings will decide who deserves the coveted spot in the top XI from 60 years of the Bundesliga. So, whether you were moved by the incredible saves of a legendary keeper or you have a soft spot for a goalkeeper who never let you down, now is the time to show your appreciation.
The Power of Your Vote
Your vote is not just a number; it's a celebration of the incredible talent that has graced the Bundesliga over the years. It's a way to pay tribute to the goalkeepers who've pulled off spectacular saves, kept clean sheets, and made us believe in the art of goalkeeping.
But the celebration doesn't stop at goalkeepers. We're also inviting you to cast your votes for your favorite defenders of all time. Your choices will contribute to the formation of the ultimate Bundesliga top XI – a dream team comprised of the best players to ever grace the league.
Join the Celebration!
We invite you to be part of this historic celebration, a tribute to 60 years of unforgettable moments in the Bundesliga. Your vote matters, and it's a chance to make your voice heard in selecting the best goalkeeper in Bundesliga history.
As we look back on six decades of Bundesliga greatness, we want you to join us in commemorating the players who've made this league truly exceptional. Don't miss out on this unique opportunity to win fantastic prizes while celebrating the rich history and talent of the Bundesliga. Cast your votes, and let's make this celebration one to remember!
For more related updates visit our official website .
By- Sahiba Suri