Bayern Munich vs. RB Leipzig: Bundesliga Rivalry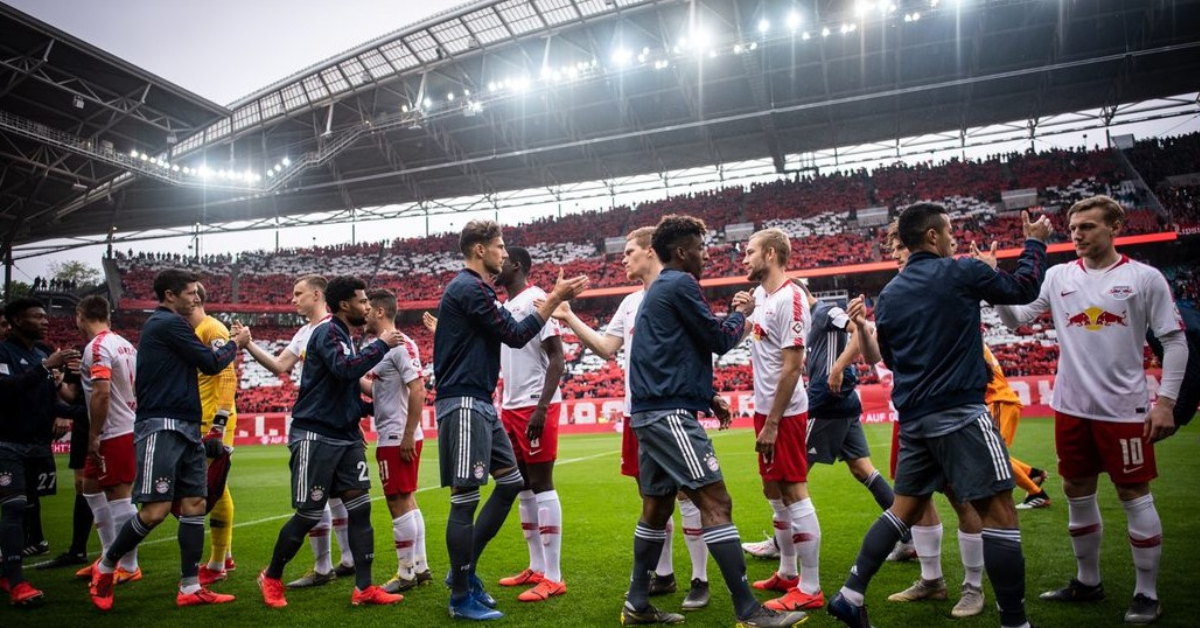 Bayern Munich vs. RB Leipzig: A Bundesliga Rivalry in the Making"
In the world of German football, a new rivalry has emerged that's captivating fans around the globe: Bayern Munich vs. RB Leipzig. The clash between the Bavarian giants and the upstart Leipzig has quickly become one of the most exciting rivalries in the Bundesliga. Let's take a closer look at the history of this thrilling matchup.
Leipzig's Rapid Rise
RB Leipzig's ascent in German football has been nothing short of meteoric. From starting in the fifth tier, they swiftly climbed the ranks and reached the UEFA Champions League semi-finals. They also clinched back-to-back DFB Cup titles, grabbing the attention of football enthusiasts worldwide, including Bayern Munich.
Traditionally, Bayern Munich has dominated the Bundesliga, with few teams able to challenge their supremacy. Teams like Borussia Mönchengladbach, Hamburg, and Borussia Dortmund have had their moments, but Leipzig arrived on the scene with the intent to compete at the highest level right from the start.
A Memorable Start
The first encounter between Bayern and Leipzig took place in December 2016 when Leipzig, in their debut Bundesliga season, traveled to Munich to face the reigning champions. Both teams were level on points at the top of the table, making it a game to remember.
Bayern asserted their dominance with a resounding 3-0 win, eventually clinching the title. However, Leipzig's second-place finish was an impressive statement for a newly-promoted team. Their inaugural season also included a thrilling 5-4 loss to Bayern, a match remembered for its high-scoring drama.
The Drama Continues
Bayern and Leipzig have continued to produce thrilling encounters. The matches have often been closely contested, with Leipzig proving they can hold their own against the giants of Munich.
Leipzig achieved a breakthrough moment in March 2018 when they secured their first victory over Bayern. While they finished sixth that season, Leipzig's ability to defeat the reigning champions showcased their potential.
Nagelsmann's Impact
The appointment of Julian Nagelsmann as Leipzig's coach marked a turning point. Nagelsmann arrived with a clear mission: to win trophies and compete at the highest level. Under his leadership, Leipzig has continued to close the gap with Bayern.
The matches between Nagelsmann's Leipzig and Bayern have been intense and closely fought. Leipzig's willingness to challenge Bayern's dominance has added an exciting dynamic to the Bundesliga.
A Rivalry in the Making
The rivalry between Bayern Munich and RB Leipzig is still in its early stages, but it's one that promises thrilling encounters and fierce competition for years to come. As Leipzig aims to establish themselves as a force to be reckoned with, Bayern remains determined to maintain their domestic supremacy.
This rivalry is not just about one-off matches; it's about two teams with different histories and ambitions clashing to prove themselves in German football. As they continue to battle on the pitch, fans can expect more unforgettable moments in this budding Bundesliga rivalry.
For More Related Updates Visit Our Official Site .
By- Sahiba Suri