American Stars of the Bundesliga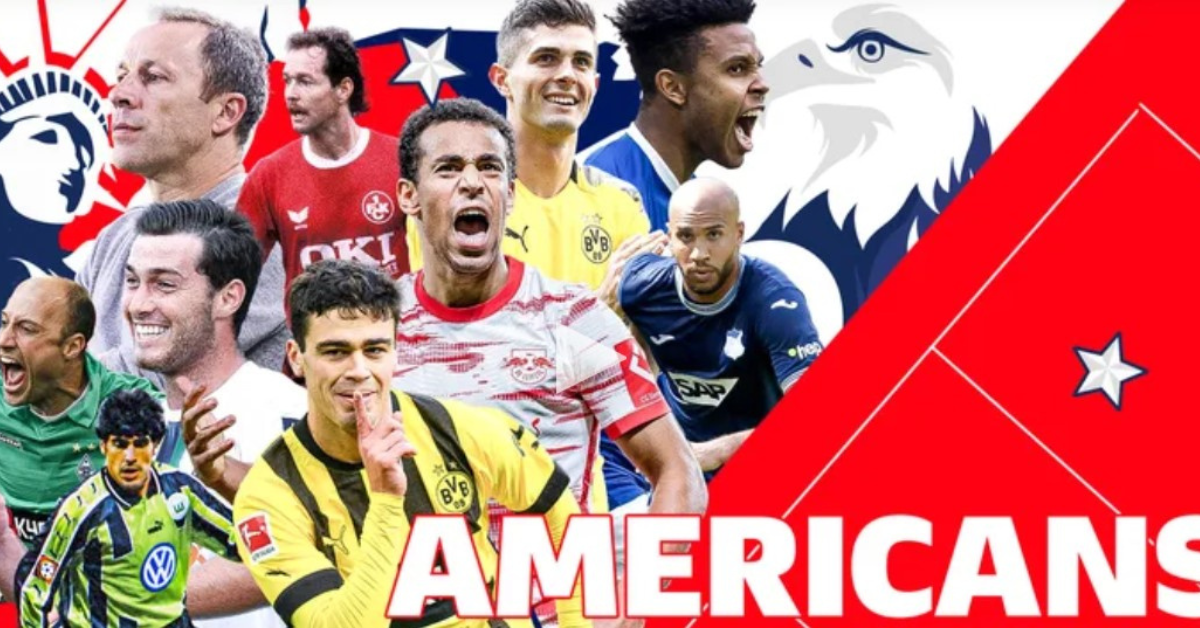 American Soccer Stars Shine Bright in the Bundesliga
In recent years, the Bundesliga has witnessed a surge of American talent making their presence felt on German soccer pitches. From seasoned veterans to up-and-coming prospects, these American players have left an indelible mark on one of Europe's top football leagues. Here, we showcase the top 10 American stars who've made headlines in the Bundesliga.
Steve Cherundolo: The 'Mayor of Hanover'
Club: Hannover 96
Bundesliga Appearances: 302
Cherundolo's legendary career and lasting impact in German football.
Christian Pulisic: The Young Prodigy
Club: Borussia Dortmund
Bundesliga Appearances: 90
Pulisic's meteoric rise from youth sensation to Dortmund's standout winger.
Weston McKennie: The Versatile Midfielder
Club: Schalke 04
Bundesliga Appearances: 75
McKennie's journey from American football to German soccer stardom.
Tyler Adams: The Rising Star of RB Leipzig
Club: RB Leipzig
Bundesliga Appearances: 75
Adams' evolution as a versatile midfielder at RB Leipzig.
Giovanni "Gio" Reyna: The American Dream
Club: Borussia Dortmund
Bundesliga Appearances: 80
Reyna's record-breaking achievements at a young age.
Claudio Reyna: The Captain America
Clubs: Bayer Leverkusen, Wolfsburg
Bundesliga Appearances: 74
Claudio Reyna's journey as a trailblazing American captain in the Bundesliga.
Thomas Dooley: The Early Trailblazer
Clubs: Homburg, Kaiserslautern, Bayer Leverkusen, Schalke 04
Bundesliga Appearances: 199
Dooley's path to success as a German-American footballer.
John Brooks: The Wall of Brooks
Clubs: Hertha Berlin, VfL Wolfsburg, TSG Hoffenheim
Bundesliga Appearances: 231
Brooks' journey from Hertha Berlin to becoming a Bundesliga stalwart.
Joe Scally: The Rising Full-Back
Club: Borussia Mönchengladbach
Bundesliga Appearances: 65
Scally's rapid ascent from New York City to the Bundesliga.
Kasey Keller: The Goalkeeper Extraordinaire

Club: Borussia Mönchengladbach
Bundesliga Appearances: 78
Keller's remarkable career as the first American goalkeeper in the Bundesliga.
The Bundesliga has become a home away from home for these American players, and their contributions have added a unique dimension to German soccer. Their journeys, successes, and records are testaments to the growing influence of American talent in European football. As these players continue to make strides on both the domestic and international stages, the Bundesliga remains a vital chapter in their stories.
For More Related News Please Visit Our Official Website
By- Sahiba Suri